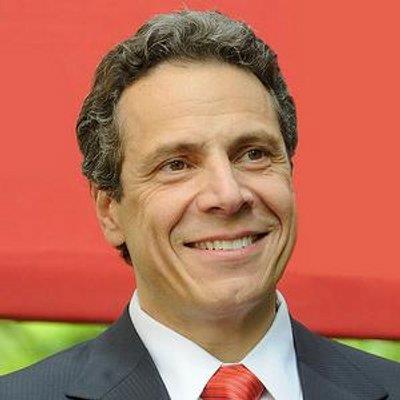 Governor Cuomo Announces Launch of New York State Thruway Mobile App
In Time for Busy Holiday Travel Season, Free App Provides Access to Useful Travel Tools on Mobile Devices
Connects Motorists with Real-Time Information for 570-Mile Superhighway
Governor Andrew M. Cuomo recently announced the launch of the New York State Thruway Authority mobile app, which is now available to download for free on iPhone and Android devices. The new app provides motorists direct access to real-time traffic and navigation assistance while on the go, along with detailed Thruway services information for New York's 570-mile superhighway.
"New York continues to meet the needs of 21st century travelers, and ahead of the busy holiday season, the launch of this new app will provide reliable, advanced technology to keep motorists informed and safe," Governor Cuomo said. "By connecting travelers with real-time information, this new app will help ease travel along the Thruway, promote responsible driving habits, and support an easier, less congested holiday commute for all."
The new app enables travelers to access the latest road conditions in real-time, including construction and traffic alerts, while remaining hands-free. A safety setting option also utilizes voice announcements for roadway updates while traveling.
Other Thruway Authority app features include:
Interactive Thruway map with real-time voice notification of upcoming Thruway-specific sites and traffic events;
Toll Calculator to plan your trip;
Report an issue regarding a road condition, safety or services;
Request Roadside assistance;
Restaurant and Thruway Service Area locator; and
E-ZPass and Tolls by Mail information.
The app also provides links to the I Love NY tourism app, New York State Department of Transportation, New York Department of Motor Vehicles, New York State Department of Homeland Security and Emergency Services - See Something, Say Something, as well as the Thruway Authority website.
Anyone interested in downloading the Thruway app can do so by visiting the iOS devices website or Android devices website.
"The app is versatile and will not only improve the traveling experience by putting real-time road and traffic conditions in the palm of your hand but will allow for direct communication with the Thruway Authority," said Thruway Authority Acting Executive Director Matthew J. Driscoll. "Patrons will be able to use the 'Report an Issue' feature to report things like road and facility conditions, and service quality. Patrons who report conditions will receive email responses as the issues are addressed. This two-way communication directly between our patrons on the road and our employees will improve our ability to serve motorists and provide a safe highway for their travel needs."
"The Thruway's new app is a valuable travel tool that we will recommend to all of our members," said John A. Corlett, Director of Public Affairs for AAA Northeast. "I encourage all of AAA's 2.7 million members in New York State to use this useful new app to receive real-time traffic updates and report any issues along the Thruway system. We applaud the Governor and the Thruway Authority as they strive to deliver an enhanced travel experience to our members and the public at large."
Trucking Association of New York President Kendra Hems said, "Knowing what to expect on the road ahead is critical to the trucking industry. The Thruway Authority app will go a long way in helping professional drivers plan and proceed accordingly, particularly as the sometimes unpredictable winter weather arrives."