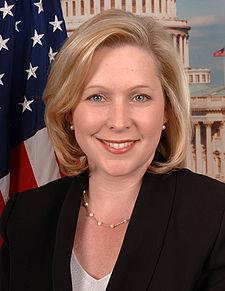 Lucas,
I reintroduced the Military Justice Improvement Act, because our service members who survive sexual assault deserve a justice system worthy of their sacrifice.
In every Congress, I reintroduce this bipartisan legislation, and I'll keep fighting until it passes. More than four years have gone by since survivors brought the pervasive issue of sexual assault in the military to light, yet the system remains broken. Because there's no justice in a process that silences survivors, shirks accountability and allows assaults to persist, year after year, in the thousands.
Thousands of service members are raped and sexually assaulted each year. These assaults often occur within the same unit, subjecting them to retaliation or simply being transferred to another unit if they report – while perpetrators are free to continue on, unpunished and undeterred.
For more than two decades, our military has promised zero tolerance for sexual assault and sexual harassment. What we've gotten instead is zero accountability. This is a crisis of leadership and a moral failing.
If the military continues to refuse to act, Congress has to – and until Congress does, you raising your voices and demanding to be heard is the only thing that can make a difference. Take this moment to call your senators at 202-224-3121 and tell them you want them to support the Military Justice Improvement Act.
A system – and the individuals who are a part of it – that exposes its own failings by refusing to pursue justice cannot be trusted. So to produce real reform, we need transparency. We need a system that isn't influenced by personal biases. We need one that puts survivors first, not the careers of commanders and the reputations of predators. The Military Justice Improvement Act does all of that, by putting the decision of whether to proceed on a case into the hands of trained, independent military prosecutors.
Women and men in uniform deserve to know, without a shadow of a doubt, that they will be heard and treated fairly. They deserve to know they are valued. Call your senators at 202-224-3121 and tell them that's what you believe and that you're counting on them to stand beside you in fighting for the Military Justice Improvement Act.
I've told survivors I won't let up, and I won't. But I need you in this fight. Thank you.
Kirsten