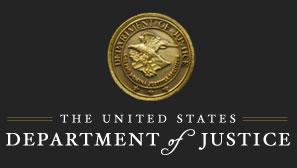 Owner and Manager of New York Medical Equipment Provider Charged for Their Roles in Alleged $3.5 Million Scheme to Defraud Government-Funded Health Plans
The owner and the manager of a purported durable medical equipment (DME) company in the Bronx, New York, were charged in an indictment for their roles in an allegedly fraudulent scheme that involved submitting over $3.5 million in claims to private insurers, which included government-sponsored managed care organizations.
Acting Assistant Attorney General Kenneth A. Blanco of the Justice Department's Criminal Division, Acting U.S. Attorney Bridget M. Rohde of the Eastern District of New York, Assistant Director in Charge William F. Sweeney Jr. of the FBI's New York Field Office and Special Agent in Charge Scott Lampert of the U.S. Department of Health and Human Services Office of Inspector General's (HHS-OIG) Office of Investigations made the announcement.
Ikechukwu Udeokoro, 41, of West New York, New Jersey, and Ayodeji Fasonu, 51, of Stamford, Connecticut, the owner and manager, respectively, of Meik Medical Equipment and Supply LLC of the Bronx, were charged with one count of health care fraud in an indictment filed in the Eastern District of New York on Nov. 13. The case has been assigned to U.S. District Judge Ann M. Donnelly.
According to the indictment, beginning in approximately December 2010 and continuing through at least February 2014, Udeokoro and Fasonu executed a scheme in which they submitted fraudulent claims to private insurers, including those that participated in Medicare Part C, for reimbursement for DME that was purportedly provided to the insurers' members, many of whom were elderly or disabled and had insurance through Medicare Advantage plans or New York Medicaid Managed Care plans. As part of the scheme, the defendants allegedly submitted claims to the private insurers for reimbursement for DME such as multi-positional patient support systems and combination sit-to-stand systems, when the defendants in fact provided the insurers' members either nothing or a far less expensive product, such as a lift chair/recliner.
As alleged in the indictment, Meik Medical Equipment & Supply submitted more than $3.5 million in claims.
The charges in the indictment are merely allegations, and all defendants are presumed innocent until proven guilty beyond a reasonable doubt in a court of law.
The FBI and HHS-OIG investigated the case, which was brought as part of the Medicare Fraud Strike Force, under the supervision by the Criminal Division's Fraud Section and the U.S. Attorney's Office for the Eastern District of New York. Trial Attorney Andrew Estes of the Fraud Section is prosecuting the case.
The Fraud Section leads the Medicare Fraud Strike Force. Since its inception in March 2007, the Medicare Fraud Strike Force, now operating in nine cities across the country, has charged nearly 3,500 defendants who have collectively billed the Medicare program for more than $12.5 billion. In addition, the HHS Centers for Medicare & Medicaid Services, working in conjunction with HHS-OIG, are taking steps to increase accountability and decrease the presence of fraudulent providers.