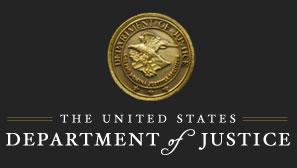 Massachusetts Man Charged with Sex Trafficking and Kidnapping
An indictment was unsealed in the U.S. District Court for the District of Maine charging Rashad Sabree, 37, of Boston, Massachusetts, with two counts of sex trafficking by force, fraud, or coercion, two counts of kidnapping, and one count of interstate transportation for purposes of prostitution, announced Acting Assistant Attorney General John M. Gore of the Justice Department's Civil Rights Division and U.S. Attorney Halsey B. Frank of the District of Maine.
According to the indictment, in late 2015 and early 2016, the defendant used force, fraud, and coercion to cause two women to engage in commercial sex acts in Maine before attempting to drive them to Massachusetts against their will.
The District of Maine is one of six districts designated through a competitive, nationwide selection process as a Phase II Anti-Trafficking Coordination Team (ACTeam), through the interagency ACTeam Initiative of the Departments of Justice, Homeland Security and Labor. ACTeams focus on developing high-impact human trafficking investigations and prosecutions involving forced labor, international sex trafficking and sex trafficking by force, fraud or coercion through interagency collaboration among federal prosecutors and federal investigative agencies.
An indictment is merely an accusation, and the defendant is presumed innocent unless and until proven guilty. If convicted, the defendant faces a minimum sentence of 15 years' imprisonment and a maximum sentence of life, a $250,000 fine, and mandatory restitution.
The case is being investigated by the Federal Bureau of Investigation, U.S Immigration and Customs Enforcement's Homeland Security Investigations, and the Biddeford Police Department. It is being prosecuted by Assistant U.S. Attorney Julia Lipez and Trial Attorney William Nolan of the Civil Rights Division's Human Trafficking Prosecution Unit.