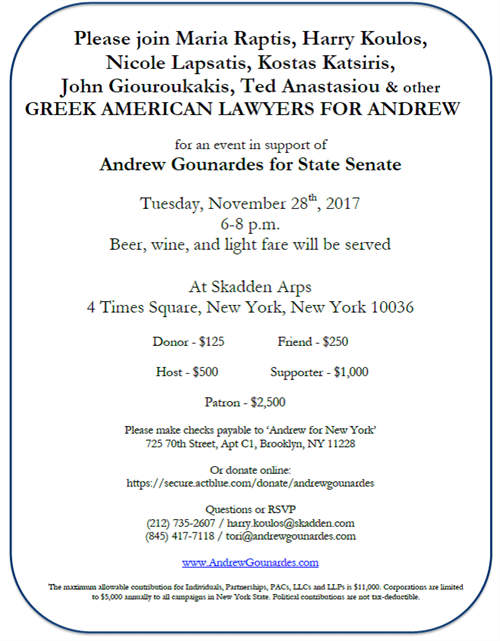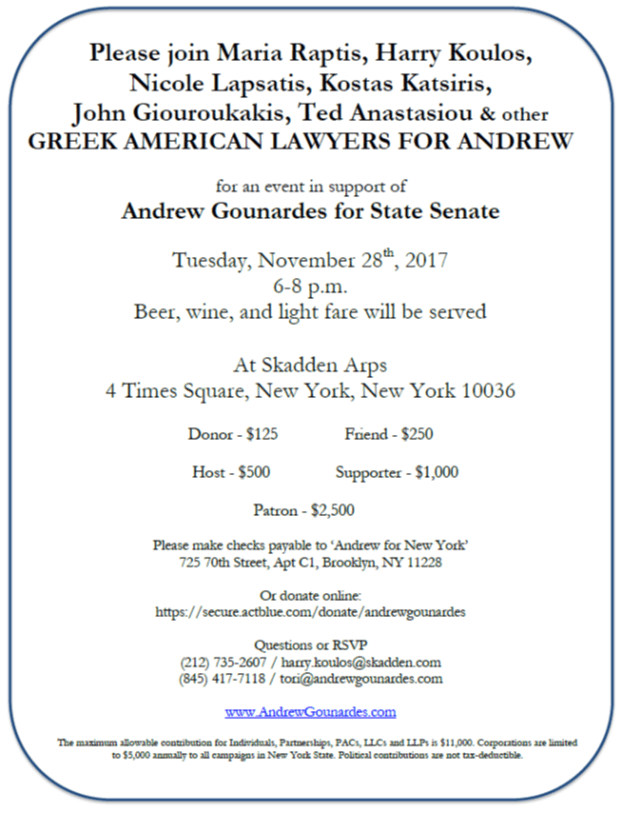 Dear friends and colleagues -
As you all know by now, I am running for the New York State Senate to represent the neighborhoods of southern Brooklyn where I was born and raised.
I am running because I firmly believe that for far too long, politics in our state has valued big-money interests over working-class families, leaving us with underfunded schools, a failing transit system, and worse. The only way to change that is to change the people who represent us.
I would really appreciate your help and support as my campaign gets underway. Please join us for a fundraiser next Tuesday, November 28th, hosted at Skadden Arps. A copy of the invitation is attached. If you can't make it in person, please consider donating online - every donation helps!
To RSVP, or if you have any questions, please contact Tori Kelly, cc'd.
--Andrew