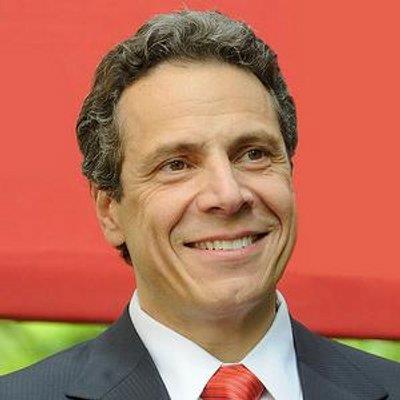 Governor Cuomo Announces Complaint Filed Against Queens Landlord For Targeting Immigrants
Complaint Follows the Governor's Multi-Agency Directive in June to Investigate Landlord Policies, Practices and Potential Discrimination
Governor Andrew M. Cuomo recently announced a complaint filed by the State Division of Human Rights on behalf of New York State against a landlord in Queens, New York, alleging discrimination against immigrants. In June, the Governor directed a statewide, multi-agency investigation into landlord policies and practices to deter discrimination against individuals based on their immigration status, national origin, ethnicity or race. An increased number of reports of landlords illegally demanding tenants provide proof of citizenship with the threat of eviction, resulted in the Governor's directive and this comprehensive investigation by the State Division of Human Rights.
"We are a nation of immigrants, and New York will not stand by while innocent men and women are targeted and discriminated against," Governor Cuomo said. "Make no mistake: this reprehensible behavior is against the law and against what we stand for as New Yorkers and we will use every avenue to stop this, weed out these bad actors and protect the basic rights of tenants across the state."
The complaint comes after an agent of the landlord in question posted a letter addressed to "all tenants" on the building's front door. The letter demanded that tenants, many of which are immigrants from Mexico, the Dominican Republic and Guatemala, provide proof of employment, photo identification, Social Security card, and Green Card or passport, or would face possible eviction. The complaint was filed by the State Division of Human Rights on its own motion.
Initially reported by the New York Daily News, the letter, along with public statements made by the landlord to media, demonstrate a discriminatory view toward New Yorkers of Latin American descent.
In New York, it is illegal to require a tenant to provide immigration status information as a condition to renew their lease. Through a formal enforcement process, New York will seek an order requiring the landlord to cease and desist all discriminatory practices, and require him to pay civil fines and penalties to the State of New York.
The State Division of Human Rights is empowered by law to investigate and prosecute systematic patterns of discrimination. These efforts protect New Yorkers and ensure equal opportunity to participate fully in the economic, cultural and intellectual life of the state
Tenants in New York seeking information or assistance on discrimination may visit the Governor's Immigrant Resource Guide, which outlines programs and initiatives designed to support immigrants and their families. In conjunction with the guide, Homes and Community Renewal and the Division of Human Rights have developed an Immigration and Housing Fact Sheet that addresses "Frequently Asked Questions" related to immigration status, housing discrimination, and tenant harassment.
The New York State Division of Human Rights is the agency in charge of enforcing the Human Rights law, which prohibits discrimination in employment, housing, public accommodations, credit, and other jurisdictions, based on age, race, creed, national origin, sex, sexual orientation, marital status, disability, military status, and other protected classes. For more information about the Human Rights Law and the work of the agency, please visit the Division's website at www.dhr.ny.gov.