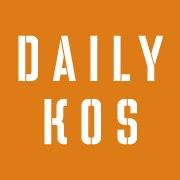 Lucas, while Trump's top aides—John Kelly and Sarah Huckabee Sanders—dangerously downplay anti-black racism and slavery's role in the Civil War, Donald Trump insists that we remember history by preserving the monuments to the Confederate generals who led the treasonous, pro-slavery rebellion against the United States.

There is another, better, anti-racist way to do so: Make Juneteenth a national holiday.

Sign if you agree: We should celebrate Juneteenth as a national holiday.

Juneteeth commemorates June 19, 1865, the day that Union soldiers entered Texas to declare the end of the Civil War and freedom for enslaved people. Though Abraham Lincoln's Emancipation Proclamation took effect January 1, 1863, the executive order was not enforced in Texas until the Juneteenth arrival of Union soldiers, two months after the official end of the war.

Juneteenth is an unofficial holiday celebrated by Black Americans across the country, but we should make it an official national holiday.

Our nation should widely celebrate the end of the cruel institution and the beginning of citizenship for Black people, and end any celebration of the rebels who fought to keep exploiting, abusing, and owning Black people.

Sign the petition: Make Juneteenth a national holiday.

Keep fighting,
Irna Landrum, Daily Kos

P.S. Learn more about Juneteenth in this short music video.
Daily Kos, PO Box 70036, Oakland, CA, 94612.