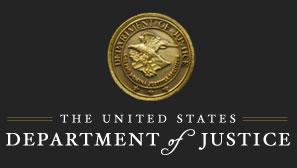 Justice Department Sues Northwest Trustee Services, Inc. in Bellevue, Washington, for Illegally Foreclosing on Homes of at Least 28 Servicemembers
The U.S. Department of Justice recently filed a lawsuit in U.S. District Court for the Western District of Washington, alleging that Northwest Trustee Services, Inc. (Northwest) violated the Servicemembers Civil Relief Act (SCRA). The complaint alleges that since 2010, Northwest completed foreclosures on at least 28 homes owned by servicemembers without obtaining the required court orders.
The SCRA protects the rights of servicemembers on active duty by suspending or modifying certain civil obligations. The law prohibits foreclosing on the home of a servicemember during active military service and one year thereafter without a court order if the mortgage originated prior to the servicemember's period of military service.
The department launched an investigation into Northwest's practices after United States Marine veteran Jacob McGreevey of Vancouver, Washington, submitted a complaint to the department's Servicemembers and Veterans Initiative in May 2016. Northwest had foreclosed on McGreevey's home in August 2010, less than two months after he was released from active duty in Operation Iraqi Freedom. McGreevey sued both PHH Mortgage (his mortgage servicer) and Northwest in 2016, but a U.S. District Court Judge accepted PHH and Northwest's argument that McGreevy had waited too long to file his case, and dismissed the case on that basis. The department's investigation revealed that, in addition to McGreevey, NWTS had foreclosed on other homes of SCRA-protected servicemembers in violation of the SCRA since 2010.
"As we reflect this Veterans Day on the great debt we owe to those who have fought so hard for our freedom, we also reaffirm our commitment to protecting the rights of those who serve," said Acting Assistant Attorney General John M. Gore of the Justice Department's Civil Rights Division. "Our men and women in uniform make immense personal sacrifices to keep our country safe. Losing their home to an unlawful foreclosure should not be one of them."
"The loss of a home is a devastating blow for anyone – but far worse for active duty service members often called to war zones far from Western Washington," said U.S. Attorney Annette L. Hayes. "Our investigation revealed that Northwest Trustee Services repeatedly failed to comply with laws that are meant to ensure our service members do not have to fight a two front war – one on behalf of all of us, and the other against illegal foreclosures. My office will continue to work closely with our colleagues in the Civil Rights Division in Washington, D.C. to protect Western Washington service members from this kind of misconduct."
In addition to monetary damages for affected servicemembers, the SCRA provides for civil monetary penalties of up to $60,788 for the first offense and $121,577 for each subsequent offense. The department will also seek injunctive relief to prevent future foreclosures that violate the SCRA.
Northwest Trustee Services is based in Bellevue, Washington, and describes itself as a full-service trustee company providing foreclosure services to mortgage lenders in the Western United States. The complaint is an allegation of unlawful conduct. The allegations must still be proven in federal court.
This case is being jointly handled by the department's Civil Rights Division and the U.S. Attorney's Office for the Western District of Washington.
The department's enforcement of the SCRA is conducted by the Civil Rights Division's Housing and Civil Enforcement Section, often in partnership with local United States Attorney's Offices. Since 2011, the department has obtained over $450 million in monetary relief for servicemembers through its enforcement of the SCRA. The SCRA provides protections for servicemembers in areas such as evictions, rental agreements, security deposits, prepaid rent, civil judicial proceedings, installment contracts, credit card interest rates, mortgage interest rates, mortgage foreclosures, automobile leases, life insurance, health insurance and income tax payments. For more information about the department's SCRA enforcement, please visit www.servicemembers.gov.
Servicemembers and their dependents who believe that their rights under the SCRA have been violated should contact the nearest Armed Forces Legal Assistance Program Office. Office locations may be found at http://legalassistance.law.af.mil/content/locator.php.