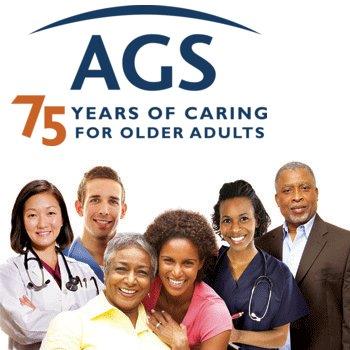 Dry mouth symptoms can be side effect of certain medications for older adults
American Geriatrics Society
For older adults, dry mouth can be a common side effect of prescribed medications. Having dry mouth means you don't have enough saliva, or spit, to keep your mouth wet. The condition can lead to problems chewing, eating, swallowing, and even talking. What's more, dry mouth puts you at higher risk for tooth decay and oral infections.
However, there's much we don't understand about the connection between medications and dry mouth in older adults. Recently, researchers examined 52 related studies to learn more. Their research was published in the Journal of the American Geriatrics Society.
The researchers reported that there are a number of medications that are linked to dry mouth. These include medications used to treat urinary incontinence, depression, insomnia, and anxiety, as well as diuretics used to treat high blood pressure. In fact, medications used to treat urinary incontinence were nearly six times more likely to cause dry mouth than a placebo. (A placebo is a "sugar pill" or "dummy" treatment that is given in research studies to compare effects of an actual treatment compared to no treatment at all).
The researchers suggested that healthcare providers should regularly monitor and review all medications to identify potential side effects and to adjust doses or change medications when necessary.
###
This summary is from "Medications that Cause Dry Mouth in Older People". It appears online ahead of print in the Journal of the American Geriatrics Society. The study authors are Edwin CK Tan PhD; Duangjai Lexomboon PhD; Gunilla Sandborgh-Englund PhD; Ylva Haasum PhD; Kristina Johnell PhD.
About the Health in Aging Foundation
This research summary was developed as a public education tool by the Health in Aging Foundation. The Foundation is a national non-profit established in 1999 by the American Geriatrics Society to bring the knowledge and expertise of geriatrics healthcare professionals to the public. We are committed to ensuring that people are empowered to advocate for high-quality care by providing them with trustworthy information and reliable resources. Last year, we reached nearly 1 million people with our resources through HealthinAging.org. We also help nurture current and future geriatrics leaders by supporting opportunities to attend educational events and increase exposure to principles of excellence on caring for older adults. For more information or to support the Foundation's work, visit http://www.HealthinAgingFoundation.org.
About the Journal of the American Geriatrics Society
Included in more than 9,000 library collections around the world, the Journal of the American Geriatrics Society (JAGS) highlights emerging insights on principles of aging, approaches to older patients, geriatric syndromes, geriatric psychiatry, and geriatric diseases and disorders. First published in 1953, JAGS is now one of the oldest and most impactful publications on gerontology and geriatrics, according to ISI Journal Citation Reports®. Visit wileyonlinelibrary.com/journal/JGS for more details.
About the American Geriatrics Society
Founded in 1942, the American Geriatrics Society (AGS) is a nationwide, not-for-profit society of geriatrics healthcare professionals that has--for 75 years--worked to improve the health, independence, and quality of life of older people. Its nearly 6,000 members include geriatricians, geriatric nurses, social workers, family practitioners, physician assistants, pharmacists, and internists. The Society provides leadership to healthcare professionals, policymakers, and the public by implementing and advocating for programs in patient care, research, professional and public education, and public policy. For more information, visit AmericanGeriatrics.org.