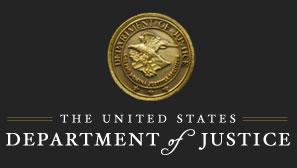 Department of Justice Announces Significant Tool in Prosecuting Opioid Traffickers in Emergency Scheduling of All Fentanyls
The Department of Justice recntly announced that the Drug Enforcement Administration (DEA) intends to take immediate action against the flow of illicit fentanyl analogues into this country and the alarming increase in overdose deaths linked to synthetic opioids by scheduling all fentanyl-related substances on an emergency basis.
When the DEA's order takes effect, anyone who possesses, imports, distributes, or manufactures any illicit fentanyl analogue will be subject to criminal prosecution in the same manner as for fentanyl and other controlled substances. The action announced today will make it easier for federal prosecutors and agents to prosecute traffickers of all forms of fentanyl-related substances.
"President Trump has made it a cornerstone of his presidency to combat the deadly drug crisis in America, and today the Department of Justice is taking an important step toward halting the rising death toll caused by illicit fentanyls in the United States," said Attorney General Jeff Sessions. "By scheduling all fentanyls, we empower our law enforcement officers and prosecutors to take swift and necessary action against those spreading these deadly poisons. I also urge the many members of Congress who clearly share our concern and alarm over fentanyl's role in our opioid overdose epidemic to do their part by permanently scheduling these lethal substances."
The bulk of illicit fentanyls arrive in the United States through the mail or express shipping systems, or are imported into the United States across the southwest border. Overseas chemical manufacturers, aided by illicit domestic distributors, currently attempt to evade regulatory controls by creating structural variants of fentanyl that are not directly listed under the Controlled Substances Act (CSA). Without the action announced today, prosecutors must overcome cumbersome evidentiary hurdles to secure convictions of these traffickers under the Analogue Act.
The DEA's action is a proactive approach to minimize the potential harm of these substances with no medical or industrial use and will facilitate criminal, civil, and administrative actions against anyone trafficking in fentanyl variants. The temporary scheduling will go into effect no earlier than 30 days after the DEA publishes its notice of intent and will last up to two years, with a possibility of a one-year extension if certain conditions are met.
"Today's action represents just one step in the ongoing fight to battle the opioid epidemic," said DEA Acting Administrator Robert W. Patterson. "DEA is committed to using all of its tools to aggressively fight and address the opioid crisis and growing fentanyl problem plaguing the United States."
This action is the latest in a series of aggressive and innovative actions by Attorney General Jeff Sessions and the Department of Justice to stem the opioid epidemic through support to law enforcement and public health authorities.