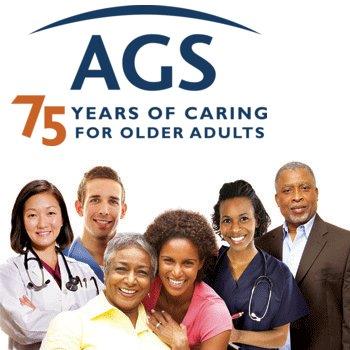 Obese older adults who survive cardiac surgery may have higher risk for poor functioning
American Geriatrics Society
More than one-third of Americans are considered obese based on their Body Mass Index (BMI). BMI measures the ratio between your height and weight. A BMI of 30 or above signals obesity. As more and more of us age, we also are likely to see an increase in the number of older people who have a difficult time maintaining a healthy body weight. That's a serious problem, since obesity can impact many parts of our health and daily life. For example, studies show people who are obese have more complications following heart surgery--an increasingly common surgery for older adults--than do people who are considered overweight (but not obese) or who maintain a "normal" weight.
Although we know that obese older adults may be surviving heart surgery with more complications, few researchers have studied how well they can manage daily activities like eating, bathing, walking short distances, dressing, getting in or out of bed, and using the toilet.
To learn more about this key issue, researchers from the University of Pennsylvania examined information from the University of Michigan Health and Retirement Study. They published their findings in the Journal of the American Geriatrics Society.
The researchers focused on 1,731 participants from the study (which included 20,000 participants) who had heart surgery. Of these individuals, 34 percent were obese and 66 percent were not obese. The researchers followed the participants over a two-year period.
The researchers learned that:
22 percent of obese participants who had heart surgery said they were less able to perform their daily activities within two years of their surgery.
17 percent of overweight or normal weight participants who had heart surgery reported that they were less able to perform their daily activities.
In the two years following heart surgery, 10.5 percent of obese participants died; 13.8 percent of non-obese participants died.
The researchers said that obese older adults who survive heart surgery may live with greater degrees of functional decline in the two years following the procedure, especially in participants who were younger than 80-years-old. However, in people aged 80 and older, the relationship between obesity and the ability to function well was considered more complex.
###
This summary is from "The Association between Obesity, Age, and Functional Decline in Survivors of Cardiac Surgery". It appears online ahead of print the Journal of the American Geriatrics Society. The study authors are Timothy G. Gaulton, MD, MSc, and Mark D. Neuman, MD, MSc, from the University of Pennsylvania.
About the Health in Aging Foundation
This research summary was developed as a public education tool by the Health in Aging Foundation. The Foundation is a national non-profit established in 1999 by the American Geriatrics Society to bring the knowledge and expertise of geriatrics healthcare professionals to the public. We are committed to ensuring that people are empowered to advocate for high-quality care by providing them with trustworthy information and reliable resources. Last year, we reached nearly 1 million people with our resources through HealthinAging.org. We also help nurture current and future geriatrics leaders by supporting opportunities to attend educational events and increase exposure to principles of excellence on caring for older adults. For more information or to support the Foundation's work, visit http://www.HealthinAgingFoundation.org.
About the Journal of the American Geriatrics Society
Included in more than 9,000 library collections around the world, the Journal of the American Geriatrics Society (JAGS) highlights emerging insights on principles of aging, approaches to older patients, geriatric syndromes, geriatric psychiatry, and geriatric diseases and disorders. First published in 1953, JAGS is now one of the oldest and most impactful publications on gerontology and geriatrics, according to ISI Journal Citation Reports®. Visit wileyonlinelibrary.com/journal/JGS for more details.
About the American Geriatrics Society
Founded in 1942, the American Geriatrics Society (AGS) is a nationwide, not-for-profit society of geriatrics healthcare professionals that has--for 75 years--worked to improve the health, independence, and quality of life of older people. Its nearly 6,000 members include geriatricians, geriatric nurses, social workers, family practitioners, physician assistants, pharmacists, and internists. The Society provides leadership to healthcare professionals, policymakers, and the public by implementing and advocating for programs in patient care, research, professional and public education, and public policy. For more information, visit AmericanGeriatrics.org.