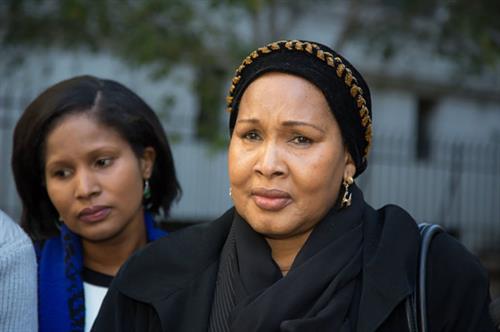 Jury Awards $2.2M to Family of Mentally Ill Man Killed by Police
By Andrew Denney | November 14, 2017
A federal jury in Manhattan awarded on Tuesday a $2.2 million verdict to the family of a mentally disturbed man who was shot and killed in his home by New York City police officers in 2012.
The jury of five men and five women awarded compensatory damages to the estate of Mohamed Bah, who was shot eight times by three NYPD officers who responded to a 911 call from his mother asking for assistance to take her son to a hospital because he was suffering a mental health crisis.
The jury, sitting in the Southern District of New York, found New York City detective Edwin Mateo liable for excessive use of force and Mateo's supervisor, Lt. Michael Licitra, liable for failing to properly supervise Mateo.
The Bah estate was represented by Randolph McLaughlin and Debra Cohen of Newman Ferrara.
In an interview, McLaughlin said he felt the jury was won over by the fact that Mateo told officers at the scene of the shooting that Bah was stabbing him, but said in a deposition for the civil rights case that he was not being stabbed.
McLaughlin said the jury was further convinced by testimony from a pathologist who said Bah was shot in the head in a downward direction, and thus it was likely that Bah was lying on the ground when the shot was fired.
"We think those two issues were fatal to Mateo's situation," McLaughlin said.
Nicholas Paolucci, a spokesman for the city's Law Department, said in an emailed statement that the department disagrees with the jury's verdict and that it would "take whatever legal steps are necessary" to have the verdict reviewed.
"Our view is that all of the officers involved responded appropriately under the circumstances," Paolucci said. "While this incident ended tragically, we believe these officers strictly adhered to established protocols for dealing with emotionally disturbed persons. Ultimately, they were required to make a split-second decision to use lethal force."