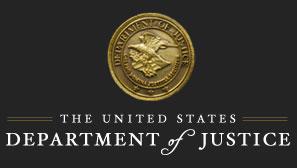 Justice Department Requires Divestitures of Radio Stations in Boston, San Francisco and Sacramento as Part of Entercom's Acquisition of CBS Radio
Divestitures Will Preserve Competition for Businesses that Buy Advertisements
The Department of Justice's Antitrust Division announced that it will require Entercom Communications Corp. to divest 13 radio stations in order for Entercom to proceed with its acquisition of CBS Radio, Inc.
The division filed a civil antitrust lawsuit in the U.S. District Court of the District of Columbia challenging Entercom's proposed acquisition of CBS Radio, and simultaneously filed a proposed settlement that would resolve the competitive harm alleged in the lawsuit.
"The required divestitures will protect competition for local businesses that advertise on radio stations in Boston, San Francisco and Sacramento," said Assistant Attorney General Makan Delrahim of the Justice Department's Antitrust Division. "The elimination of this competition would have resulted in higher prices to businesses in these markets."
The division alleged that the proposed transaction would have eliminated head-to-head competition between Entercom's and CBS's radio stations for the business of local and national advertisers on radio stations in the following markets: Boston, Massachusetts; San Francisco, California; and Sacramento, California.
The proposed settlement – which must be approved by the court – requires Entercom to divest the following radio stations to department-approved buyers:
Boston

WBZ AM, WBZ FM, WRKO AM, WKAF FM and WZLX FM

San Francisco

KOIT FM, KMVQ FM, KUFX FM and KBLX FM

Sacramento

KNCI FM, KYMX FM, KZZO FM and KHTK AM
Entercom is incorporated in the state of Pennsylvania, with its headquarters in Bala Cynwyd, Pennsylvania. CBS Radio, a wholly-owned subsidiary of CBS Corporation, is incorporated in the state of Delaware, with its headquarters in New York, New York. Entercom and CBS Radio own and operate a combined total of 244 broadcast radio stations in various metropolitan areas throughout the United States, including 23 of the top 25 markets.
As required by the Tunney Act, the proposed settlement, along with the department's competitive impact statement, will be published in the Federal Register. Any person may submit written comments concerning the proposed settlement during a 60-day comment period to Owen Kendler, Chief, Media, Entertainment, and Professional Services Section, Antitrust Division, U.S. Department of Justice, 450 Fifth Street, N.W., Fourth Floor, Washington, D.C. 20530. At the conclusion of the 60-day comment period, the court may enter the final judgment upon a finding that it serves the public interest.