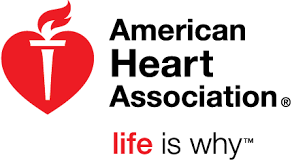 E-cigarette vapor slows heart rate in mice
AMERICAN HEART ASSOCIATION
Electronic nicotine delivery systems (ENDS) such as e-cigarettes, affect heart rhythm and cardiovascular function in mice, according to preliminary research presented at the American Heart Association's Scientific Sessions 2017, a premier global exchange of the latest advances in cardiovascular science for researchers and clinicians.
In addition to nicotine, e-cigarette products usually contain propylene glycol (PG) and/or vegetable glycerin (VG). These substances are commonly used to limit moisture loss in skin lotions or as food additives, but the health effects of heating and inhaling these substances are unknown.
In this study, researchers examined the cardiovascular effects of e-cigarette aerosols relative to traditional cigarettes in mice and found:
Exposure to ENDS aerosol or traditional cigarette smoke rapidly slowed the heart rate (bradycardia) in mice.
Exposure to aerosol of 50:50 vegetable glycerin and propylene glycol prolonged the heart's electrical cycle.
When heated, propylene glycol and/or vegetable glycerin generate aldehydes, acrolein, acetaldehyde, and formaldehyde, of which, only acrolein induced bradycardia in mice.
Exposure to acrolein or PG:VG aerosol increased blood pressure in mice before the heart rate began to drop.
Researchers say further studies are needed to explore these effects in humans using ENDS. These findings suggest that exposure to ENDS aerosols may trigger cardiovascular effects and may increase the risks of developing irregular heart rhythm and overall cardiovascular disease.
###
Authors are Alex P. Carll, Ph.D.; Renata Salatini, Ph.D.; Claudia Arab, Ph.D.; Daniel G. Holbrook, Ph.D., Aruni Bhatnagar, Ph.D. and Daniel J. Conklin, Ph.D.
National Institutes of Health funded the study.
Daniel Conklin, Ph.D., University of Louisville, Kentucky.
Note: Scientific presentation is 3:15 p.m. PT, Sunday, Nov. 12, 2017.
Presentation location: Population Science Section, Science and Technology Hall
Additional Resources:
Available downloadable B-roll, animation and images related to this news tip are on the right column of the link https://newsroom.heart.org/news/e-cigarette-vapor-slows-heart-rate-in-mice?preview=278721222f721559dd82dc995860a160
Electronic Cigarettes: A Policy Statement from the American Heart Association
For more news at AHA Scientific Sessions 2017, follow us on Twitter @HeartNews.
Statements and conclusions of study authors that are presented at American Heart Association scientific meetings are solely those of the study authors and do not necessarily reflect association policy or position. The association makes no representation or warranty as to their accuracy or reliability. The association receives funding primarily from individuals; foundations and corporations (including pharmaceutical, device manufacturers and other companies) also make donations and fund specific association programs and events. The association has strict policies to prevent these relationships from influencing the science content. Revenues from pharmaceutical and device corporations are available at http://www.heart.org/corporatefunding.
About the American Heart Association
The American Heart Association is devoted to saving people from heart disease and stroke - the two leading causes of death in the world. We team with millions of volunteers to fund innovative research, fight for stronger public health policies and provide lifesaving tools and information to prevent and treat these diseases. The Dallas-based association is the nation's oldest and largest voluntary organization dedicated to fighting heart disease and stroke. To learn more or to get involved, call 1-800-AHA-USA1, visit heart.org or call any of our offices around the country. Follow us on Facebook and Twitter.
For Media Inquiries and AHA Spokesperson Perspective:
AHA News Media in Dallas: 214-706-1173
AHA News Media Office, Nov. 11-15, 2017 at the Anaheim Convention Center: 714-765-2004.
For Public Inquiries: 800-AHA-USA1 (242-8721)
heart.org and strokeassociation.org