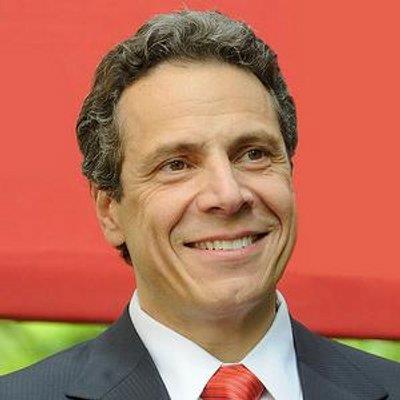 Governor Cuomo Announces Upcoming Events at Lake Placid's Olympic Venues
Athletes to Compete in Winter Events Throughout the Fall and Winter
Governor Andrew M. Cuomo today announced upcoming international winter qualifying events as athletes from around the world compete on Lake Placid's Olympic venues this fall and winter ahead of the 2018 Winter Olympic Games.
"Lake Placid is a gem of the Adirondacks and this winter, New Yorkers and visitors alike can experience world-class athletes competing right here in the North Country," Governor Cuomo said. "I encourage families from near and far to visit Lake Placid during the fall and winter seasons to enjoy these exciting events as competitors prepare for the 2018 Winter Olympic Games."
The events include:
BMW IBSF Bobsled and Skeleton World Cup
On November 9th - 10th, more than 130 athletes from 24 countries will compete in the BMW IBSF Bobsled and Skeleton Word Cup series opener. Among the competitors are New York athletes Codie Bascue from Whitehall, 2014 Olympic women's bobsled bronze medalist Jamie Greubel-Poser from Lake Placid, and two-time Olympian John Daly from Smithtown.
Bridgestone Skate America Grand Prix
On November 24th - 26th, the Lake Placid Olympic Center will host the Bridgestone Skate America Grand Prix. Lake Placid last held the figure skating competition in 1979 and 2009, and the event serves as a key qualifier as skaters prepare for the upcoming Winter Games.
Viessmann Luge World Cup
On December 15th - 16th, international luge competition will return to Lake Placid's Mt. Van Hoevenberg Olympic Sports Complex track. Reaching speeds of more than 85 mph, athletes will tackle the 20-curve track in men and women's singles, doubles and sprint racing during the Viessmann World Cup.
FIS Freestyle Aerials World Cup
On January 19th - 20th, freestyle aerial skiers will soar as high as 60 feet in the air when the FIS Freestyle Aerials World Cup returns to the Olympic Jumping Complex. This is the final Olympic qualifying World Cup event.
The events will also air on NBC networks. Check local listings for times and dates.