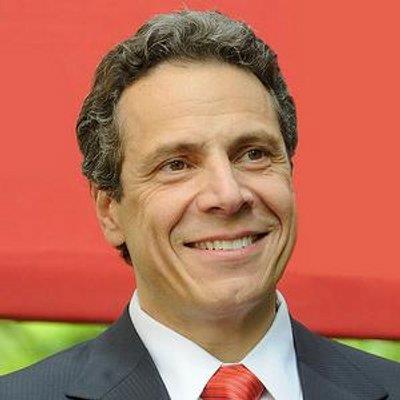 Governor Cuomo Announces Over 250 Events to Feature Local Producers During Taste NY Craft Beverage Week
First-Ever Craft Beverage Week to be Held November 5 - 11 in New York City
Craft Beverage Week Supports Governor's State of the State Initiative to Grow New York's Beer, Wine, Spirits and Cider Sectors, Boost Agriculture and Create Jobs
Governor Andrew M. Cuomo recently announced that over 250 events will take place during the state's first-ever Taste NY Craft Beverage Week, held November 5 - 11 in New York City. First announced in the Governor's 2017 State of the State address, this week-long event will boost the exposure of the state's world-class wine, beer, spirits, and ciders, help increase sales, support the agriculture industry, and drive economic growth. Beverage enthusiasts can find more information on over 90 venues participating in Craft Beverage Week and featured New York State products here.
"Craft Beverage Week connects top-notch restaurants, bars and retailers throughout New York City with local producers to support the state's diverse and growing beverage industry," Governor Cuomo said. "New York makes some of the best craft beverages in the world, and by highlighting and supporting these small businesses and encouraging everyone to visit participating locations, residents and visitors alike can experience the unique quality of Empire State wine, spirits, cider and beer."
During Craft Beverage Week, participating restaurants, bars, taverns and retail stores will host special events and promotions to highlight New York wine, beer, spirits and ciders from across the state. Events and promotions include meeting the brewer dinners, tastings, dinner pairings, tap takeovers, happy hour specials, New York craft cocktail specials, and informational seminars.
Events vary and take place every day in the five boroughs starting Sunday, November 5, with some events running the entire week. For example, Kings Beer Hall in Brooklyn will celebrate the week with daily specials and beer pairings.Treadwell Park on the Upper East side will offer a happy hour on November 5, featuring a 5-borough beer flight with beers from Flagship Brewing (Staten Island), Brooklyn Brewery (Brooklyn), Bronx Brewery (Bronx), LIC Beer Project (Queens), and a special collaboration beer with Five Boroughs Brewing (Manhattan).
The Well in Brooklyn is hosting a panel discussion on the origins of whiskey in New York and a tasting event with Kings County Distillery, Coppersea Distilling, Hillrock Estate Distillery, Breuckelen Distilling, Tuthilltown Spirits, Hudson Valley Distillers and New York Distilling Company. In Queens, theNew York State Brewers Association will join with the New York City Brewers Guild for a unique NYCBrewed Fall Crawl through Long Island City on November 8, and in the Bronx, Bronx Beer Hall will feature a tap takeover with wine from Brotherhood Winery.
On November 6,Astor Center in Manhattan is hosting the NY Cider Association for an educational seminar on the history of cider and lessons on Thanksgiving pairing combinations, and the Brooklyn Winery will host the NY Wine & Grape Foundationfor a tasting of over 30 New York wines alongside regional fare. On Staten Island, Midland Liquor will offer a free tasting of Honeoye Falls liquors on November 8, while Flagship Brewing will donate a percentage of their local beer sales to hurricane relief efforts.
Details on all events are available on the Taste NY website: https://taste.ny.gov/craft-beverage-week-events.
State Agriculture Commissioner Richard A. Ball said, "New York is a rising star in the craftsmanship of high quality spirits, beers, cider and wine and there's no better way to showcase their top-notch products than to provide consumers an opportunity to taste them during Taste NY Craft Beverage Week. We thank all of the participants for spotlighting New York producers at their establishment next week—by supporting our local producers, we are also supporting New York agriculture."
Empire State Development President, CEO & Commissioner Howard Zemsky said, "Under the leadership of Governor Cuomo, New York State's craft beverage industry has experienced unprecedented growth, resulting in job creation, increased tourism and economic development. The Taste NY Craft Beverage Week celebrates the state's world-class beverages, and is the perfect opportunity to support our craft beverage producers."
State Liquor Authority Chairman Vincent Bradley said, "The craft beverage industry continues to thrive in New York State and Craft Beverage Week is an excellent way to build on that momentum. This event will allow our craft beverage manufacturers to introduce their products to customers throughout the state and country and further demonstrate the high quality of New York craft beverages."