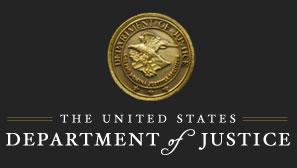 Miami-Area Man Pleads Guilty for Role in $63 Million Health Care Fraud Scheme
A Miami-area, Florida man pleaded guilty for his role in a $63 million health care fraud scheme involving a now-defunct community mental health center located in Miami that purported to provide partial hospitalization program (PHP) services to individuals suffering from mental illness.
Acting Assistant Attorney General Kenneth A. Blanco of the Justice Department's Criminal Division, Acting U.S. Attorney Benjamin G. Greenberg of the Southern District of Florida, Special Agent in Charge Robert Lasky of the FBI's Miami Field Office and Special Agent in Charge Shimon R. Richmond of the U.S. Department of Health and Human Services Office of Inspector General's (HHS-OIG) Miami Regional Office made the announcement.
Samuel Konell, 70, of Boca Raton, Florida, pleaded guilty to one count of conspiracy to defraud the United States and to receive health care kickbacks before U.S. District Judge Jose E. Martinez of the Southern District of Florida. Sentencing has been scheduled for Jan. 30 before Judge Martinez. Konell was charged in an indictment unsealed on June 9.
As part of his guilty plea, Konell admitted that from approximately January 2006 through June 2012, he received kickbacks and/or bribes in return for referring Medicare beneficiaries from the Miami-Dade state court system to Greater Miami Behavioral Healthcare Center Inc. (Greater Miami) to serve as patients.
Specifically, Konell admitted that he coordinated with criminal defendants in the state court system to obtain court orders for mental health treatment in lieu of incarceration so that Konell could refer those individuals to Greater Miami to serve as patients in return for kickbacks and/or bribes. Konell further admitted that he did so knowing that certain of those individuals were not mentally ill or otherwise did not meet the criteria for PHP treatment.
In addition, Konell admitted that he and his co-conspirators at Greater Miami took steps to disguise the true nature of the kickbacks and/or bribes that Greater Miami paid to Konell and other patient brokers. Specifically, Konell was placed on the Greater Miami payroll to make the kickbacks and/or bribes appear as though they were legitimate salary payments, Konell admitted.
Konell further admitted that he was originally paid a flat monthly rate that was based on the number of patients he referred to Greater Miami from the state court system, and when Konell referred more patients to Greater Miami, his co-conspirators found ways to pay him over and above his regular kickback payments, including by providing him with holiday bonuses.
In furtherance of the kickback conspiracy, Konell made representations to judges and others in the Miami-Dade state court system that the individuals he referred to Greater Miami received medically necessary PHP services from Greater Miami when in reality such services were not always needed, he admitted.
According to plea documents, Konell's co-conspirators caused the submission of over $63 million in false and fraudulent claims to Medicare. These claims were based on kickbacks and/or bribes paid to Konell and others and were for services that were medically unnecessary, were not eligible for Medicare reimbursement or were never provided by Greater Miami. Konell admitted that his participation in the Greater Miami scheme resulted in the submission of claims to Medicare totaling between at least approximately $9.5 and $25 million.
Eleven other individuals have pleaded guilty for their roles in the scheme, including the owner of Greater Miami, three administrators and seven patient brokers.
This case was investigated by the FBI and HHS-OIG and was brought as part of the Medicare Fraud Strike Force, supervised by the Criminal Division's Fraud Section and the U.S. Attorney's Office for the Southern District of Florida. Senior Trial Attorney Christopher J. Hunter and Trial Attorneys Elizabeth Young and Leslie Wright of the Fraud Section are prosecuting the case.
The Medicare Fraud Strike Force operations are part of a joint initiative between the Department of Justice and HHS to focus their efforts to prevent and deter fraud and enforce current anti-fraud laws around the country. The Medicare Fraud Strike Force operates in nine locations nationwide. Since its inception in March 2007, the Medicare Fraud Strike Force has charged over 3,500 defendants who collectively have falsely billed the Medicare program for over $12.5 billion.