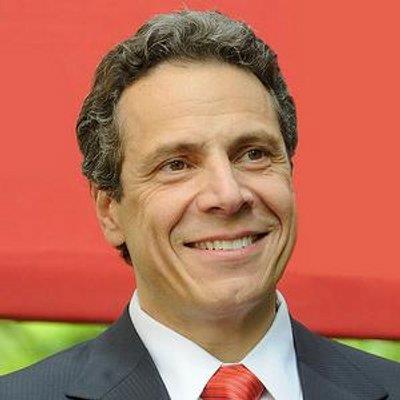 Governor Cuomo Announces Statewide Effort to Prepare for Upcoming Snow Season
More Than 100 Snow Fighting Vehicles Added to Keep Roads Safe and Clear Throughout the Winter
Extra Fueling Sites and Salt Sheds Along the Thruway Bring Materials Closer to Key Locations to Quicken Response Times
Governor Andrew M. Cuomo recently announced a statewide effort by the New York State Thruway Authority and New York State Department of Transportation to prepare for the upcoming winter season, which includes the addition of more than 100 snow fighting vehicles to help clear roadways and highways. The equipment will be deployed to help clear roads in every corner of the state, with an emphasis on areas that are typically hit the hardest by harsh winter conditions.
"As winter weather becomes increasingly more difficult to predict, state agencies are doing everything necessary to be prepared to deploy resources and personnel to keep roads clear and motorists safe," Governor Cuomo said. "With enhanced monitoring capabilities and additional plows and equipment at the ready, New York is prepared to battle tough snow conditions, while keeping both residents and visitors out of harm's way."
New York State Thruway Authority
In preparation of the 2017 snow and ice season, the Thruway Authority has added 55 large plows to help maintain its 570-mile system more efficiently and improve safety across New York State.
The Thruway has taken ownership of 30 snow plows weighing in at 7-tons each from the New York State Department of Transportation, and has purchased 10 new 7-ton vehicles, and repurposed 15 7-ton trucks.
Additionally, the Thruway Authority will deploy 10 new tow plows throughout the state, also transferred from DOT, including for the first time in the Central and Western New York regions. Tow plows attach as trailers to the back of snow plows, and can be hydraulically adjusted to swing out to the side of the truck, allowing trucks to clear up to two lanes at once.
In addition, the Thruway Authority has added eight new fueling sites and two new salt storage locations since the end of last winter, which brings the number of salt storage sheds across the entire system up to 40. These enhancements will place fuel and material in key locations to accelerate response times during storms. The new locations include:
New Fueling Sites:
Buffalo Division
Dunkirk
Hamburg
Lackawanna
Le Roy
Victor
Newstead (Milepost 409)
Syracuse Division
New Salt Sheds:
Buffalo Division
Syracuse Division
The Thruway Authority is also hiring seasonal and full-time employees to assist in maintenance of its superhighway and support in the vital role in keeping the roadway clear and safe for motorists statewide during winter weather. Employment opportunities include seasonal snow plow drivers and Thruway maintenance workers for all four of the Thruway's Maintenance Divisions, which span from New York City to Buffalo to the Pennsylvania border.
Details on minimum requirements for both positions, such as a valid CDL, as well as application information, are available at www.thruway.ny.gov or call toll free: 1-800-525-3586.
New York State Department of Transportation
In recent years, the Department of Transportation has acquired 44 new Two-Stage Plows that clear snow and ice from the roads more efficiently. A second plow located directly behind the main plow blade will conform to the road surface, removing more snow to better clean the road surface and allow for reduced salt usage. The new plows will be located strategically across the State and will be used at targeted locations where less salt use is preferred due to environmental factors.
In addition to the new plows, DOT will work with the Thruway Authority through the State Department of Homeland Security and Emergency Services to better coordinate resources before a major storm hits. The two transportation agencies have long been partners, sharing trainings, best practices and technological expertise, as well as sharing resources during storms. Moving forward, DOT and the Thruway Authority will build upon that success by doing even more joint planning in advance of major snow and ice storms, streamlining the process of pre-deploying available assets in order to improve road safety during storms.
"These extra resources will mean a safer Thruway for motorists who rely on our roadway to get to and from their destinations,"Thruway Authority Acting Executive Director Matthew J. Driscoll said. "These key resources will allow us to better prepare for winter weather by strategically positioning equipment closer to the hardest hit areas, effectively strengthening our response times."
New York State Department of Transportation Chief of Staff Cathy Calhoun said, "Under Governor Cuomo's leadership, DOT will work more closely with our longtime partners at the Thruway Authority to better coordinate our resources and plan for major snow and ice storms. We are also excited to introduce our new Two-Stage Plows that will help us better clear roads while using less salt and reducing our environmental impact in sensitive locations."
Motorists are reminded to check 511NY by calling 511, or visiting www.511ny.org before traveling. The free service allows users to check road conditions and transit information. Mobile users can download the free 511NY mobile app from the iTunes or Google Play stores. The app features Drive mode, which provides audible alerts along a chosen route while a user is driving, warning them about incidents and construction. Users can set a destination prior to departing and receive information on up to three routes.
Thruway motorists are encouraged to sign up for TRANSalerts e-mails, which provide the latest traffic conditions along the Thruway. Thruway travelers can also get real-time updates by following @ThruwayTraffic on Twitter or by visiting thruway.ny.gov to see an interactive map showing traffic conditions for the Thruway and other New York State roadways.