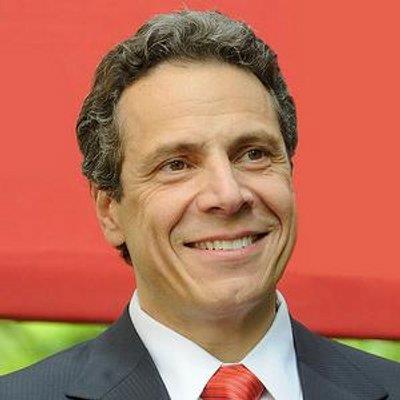 Governor Cuomo Launches New Fentanyl Public Awareness Campaign
Statewide English and Spanish Campaign Warns About Dangers of Fentanyl and Provides Guidance on Prevention and Overdose Response
Encourages New Yorkers with Affected Loved Ones to Carry Naloxone
Supports Governor's Aggressive Actions to Combat the Fentanyl Crisis Across New York State
Governor Andrew M. Cuomo recently announced a new public awareness campaign on the fentanyl crisis impacting communities across New York State. The campaign consists of ads and information cards warning New Yorkers about the dangers of fentanyl, providing safety tips on prevention, and offering guidance on how to safely respond to a fentanyl overdose. The campaign comes on the heels of the Governor's aggressive new actions to combat the fentanyl crisis across New York.
"Fentanyl abuse is feeding this nation's devastating opioid epidemic that destroys lives and families, and we are taking aggressive action to get these deadly drugs off our streets and protect communities across New York," Governor Cuomo said. "By shedding light on the dangers posed by this dangerous and addictive drug, we will help save lives and create a stronger, healthier New York for all."
The campaign, which launched in English and Spanish, is called "Hidden Fentanyl Kills." The campaign will include digital banners on social media, advertisements on buses, and ads in shopping malls and laundromats in communities throughout New York. The ads will also be placed in New York City subways, on the Staten Island Ferry, and on a wallscape in the Bronx. Each advertisement will direct people to visit CombatAddiction.ny.gov or call the state's HOPEline number for help, at 1-877-8-HOPENY (1-877-846-7369). One of the ads featured in the campaign is available for download here.
As part of the campaign, New Yorkers are encouraged to carry naloxone to help when someone is experiencing an overdose. Under the New York State Department of Health's Naloxone Co-payment Assistance Program (N-CAP), individuals can access low-cost or no-cost naloxone at pharmacies across the state. At participating pharmacies, individuals with prescription coverage as part of their health insurance plan can receive up to $40 in co-payment assistance for the purchase of this lifesaving drug. Uninsured individuals and individuals without prescription coverage can receive naloxone at no cost through New York's network of registered opioid overdose prevention programs.
The general public can participate in free trainings on how to administer naloxone at locations across the state. OASAS Addiction Treatment Centers provide free training on how to use naloxone to an average of 500 people each month. A schedule of training sessions can be viewed here. In addition, a statewide, multi-agency program has trained more than 10,000 law enforcement officers on administering naloxone. Since the program began in 2014, officers have administered naloxone to more than 3,800 people, saving the lives of nearly 90 percent.
Lieutenant Governor Hochul, co-chair of the Governor's Task Force to Combat Heroin and Opioid Addiction, said, "To fight the scourge of addiction that has taken over our country, we need to raise awareness of the hidden dangers of fentanyl. This new campaign launched by the Governor will help us save lives by educating people across the state about this deadly drug."
New York State Health Commissioner Dr. Howard Zucker said, "Educating New Yorkers about the dangers of inappropriate fentanyl use is paramount to getting these potentially deadly drugs out of our communities and off of our streets. Under Governor Cuomo's leadership, we will continue to take bold actions to combat the opioid epidemic and save lives."
New York State Office of Alcoholism and Substance Abuse Services Commissioner Arlene González-Sánchez said, "Through this campaign, we can warn people about the lethal consequences of fentanyl and educate them on where to get help for substance use disorders. We also hope the campaign will initiate conversations about this deadly drug among parents and children, as well as with families who are gathering together to celebrate the holidays this season."
The Governor recently announced efforts to advance legislation to add 11 fentanyl analogs to the state controlled substances schedule, giving law enforcement the ability to go after the dealers who manufacture and sell this deadly chemical. The legislation will also give the New York State Health Commissioner the authority to add to the state controlled substances schedule any new fentanyl analogs that have been added to the federal schedule.
In addition, the Governor directed the New York State Department of Financial Services to take immediate action to advise insurers against placing arbitrary limits on the number of naloxone doses covered by an insurance plan. This new measure will ensure access to adequate doses of overdose reversal medication and save lives.
In New York State, overdose deaths involving opioids increased nearly 35 percent between 2015 and 2016. However, fentanyl-related deaths increased at a much higher rate - nearly 160 percent statewide. Fentanyl-related deaths in New York City alone increased by more than 310 percent, and fentanyl-related deaths in counties outside of New York City increased by more than 110 percent.
Heroin and cocaine containing deadly concentrations of fentanyl have been increasingly present in communities throughout the state. Fentanyl is also being pressed into pill form to resemble name-brand prescription opioids. Fentanyl analogs, or chemical variations, range in potency, but can be 100 times stronger than morphine. Just three milligrams of fentanyl can be fatal, compared to 30 milligrams of heroin.
Senate Health Committee Chairman Kemp Hannon said, "The opioid epidemic continues to ravage communities and families. Everyone needs to understand just how deadly Fentanyl, which is being added into heroin, is and what steps can be taken to save someone overdosing. The 'Hidden Fentanyl Kills' educational campaign will help save lives."
Assembly Health Committee Chair Richard N. Gottfried said, "Fentanyl is a powerful synthetic killer that is often added to heroin. The spike in overdose deaths caused by fentanyl highlights the importance of education, prevention, and harm reduction. The N-CAP program and increased naloxone access and training for law enforcement and the public are life-saving public health measures, and I commend the Governor for his action."
Senator George Amedore, Chairman of the Senate Standing Committee on Alcoholism and Substance Abuse, said, "Fentanyl is stronger and deadlier than heroin and other opioids, and adding it to the controlled substance list has been a top priority for the Senate Task Force on Heroin and Opioid Addiction. We've passed numerous measures in the Senate to address the increased presence of fentanyl we are seeing in communities throughout the state, and will continue our efforts to give law enforcement the tools they need to get this poison off our streets because we are confident it will help save lives."

Assemblymember Linda B. Rosenthal, Chair of the Assembly Committee on Alcoholism and Drug Abuse, said, "The nightmare of the opioid epidemic has turned even deadlier with the proliferation of fentanyl. We need to do all we can to sound the alarm on the ubiquitous prevalence of fentanyl, and ensure that every community is equipped with sufficient overdose prevention services and a more comprehensive approach to dealing with this public health crisis."
New Yorkers struggling with an addiction, or whose loved ones are struggling, can find help and hope by calling the state's toll-free, 24-hour, 7-day-a-week HOPEline at 1-877-8-HOPENY (1-877-846-7369) or by texting HOPENY (Short Code 467369).
Available addiction treatment including crisis/detox, inpatient, community residence, or outpatient care can be found using the NYS OASAS Treatment Availability Dashboard at FindAddictionTreatment.ny.gov or through the NYS OASAS website. Visit CombatAddiction.ny.gov to learn more about the warning signs of addiction, review information on how to get help, and access resources on how to facilitate conversations with loved ones and communities about addiction. For tools to use in talking to a young person about preventing alcohol or drug use, visit the State's Talk2Prevent website.