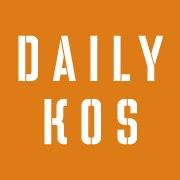 Lucas,

On November 2, Republicans unveiled the language of the "Tax Cuts and Jobs Act" (or as we call it, the #TrumpTaxScam). At the heart of the bill are huge giveaways to corporations and massive tax cuts for wealthy individuals like the President, his family, and his cronies.

We can't stress this enough: so much of what we care about is on the chopping block in the #TrumpTaxScam. Add your name today to join Indivisible and stop this tax bill!

Here's what the GOP is willing to do just to give themselves and their millionaire and billionaire friends a tax cut:
Penalize those with debt… and make them pay more: People with medical or student loan debt would no longer be able to deduct those expenses from their taxes.
Attack immigrants: More than 5 million immigrant parents with US-citizen children would no longer be able to receive the Child Tax Credit. And some immigrants working legally in the US would lose access to the Earned Income Tax Credit.
Disincentivize job growth in rural and urban areas: The GOP also removes a tax credit that encourages businesses to invest in places hit the hardest by the recession — mostly rural communities and urban areas. (Hmm… what's that about Trump being a jobs president again?)
Exacerbate wealth inequality: The #TrumpTaxScam gives huge tax cuts to the wealthy by phasing out the estate tax, repealing the Alternative Minimum Tax, and limiting the tax rate on income earned by hedge funds, private law firms, and the Trump Organization. The bill also slashes the corporate tax rate so corporations can line the pockets of their shareholders.
Add $1.5 trillion to the deficit: And once they balloon the deficit, they'll use that as an argument to make deep, dangerous cuts to Medicaid, Medicare, and Social Security in 2018.
Right now, Republicans are trying to sell this plan as being good for the middle class and small business – but we know that's not who the Trump Tax Scam benefits.They think people will fall for their scam, and that we won't fight back against it.

Add your name to stop the #TrumpTaxScam with Indivisible.

Last week, House Republicans marked up their bill and passed it out of the Ways and Means Committee, and Senate Republicans dropped their legislative text. This week, the House could vote and the Senate Finance Committee will begin their markup. But just like TrumpCare, Republicans' only chance to get this bill through is if we don't make enough noise.

If we show national, mobilized, local opposition to this scam before most members of Congress make up their mind, we can stop them in their tracks. And we can win.

Keep fighting,
Kimm Lett, Daily Kos