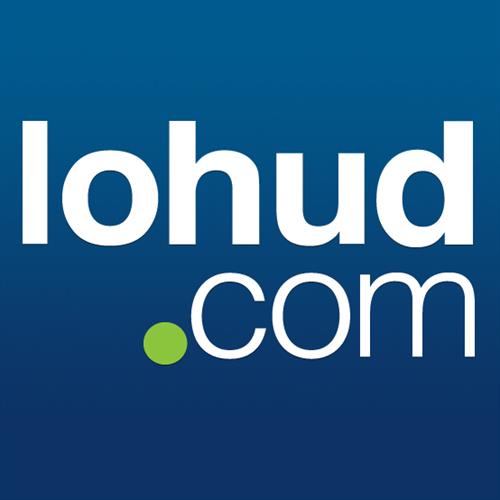 Chamberlain shooting: Appeal focuses on 'sanctity of the home'
Kenneth Chamberlain Jr. and his attorneys react to verdict in the rejection of lawsuit in the death of Chamberlain Sr. against the City of White Plains and former police officer Anthony Carelli. Ricky Flores/lohud
Kenneth Chamberlain Jr. has filed an appeal in the lawsuit over the 2011 police shooting of his father in White Plains.
Kenneth Chamberlain Jr.'s lawyers argue that a jury should decide whether White Plains police were right to force their way into his father's home, where an officer killed him in 2011, rather than just focusing solely on the moments before the shooting.
Thanks to a judge's rulings, the jury that rejected Chamberlain Jr.'s $21 million lawsuit last year never had the chance to properly consider the entire circumstances surrounding the death, his lawyers contend in new court documents.
Chamberlain Jr.'s lawyers filed an appeal on May 5, asking the 2nd Circuit Court of Appeals to reverse some of Judge Cathy Seibel's decisions and order a new trial. His lawyers claim that Seibel wrongly limited what evidence they could introduce and what parts of the incident could be considered by the jury.
"The sanctity of the home, that's really the core issue here," Debra Cohen, one of Chamberlain Jr.'s lawyers, told The Journal News today.
REJECTED: Jurors find Chamberlain shooting justified
CHAMBERLAIN JR.: White Plains cops harassed me
BELOW: Read the appeal court filing
The appeal follows a complaint filed with the Westchester County District Attorney's Office in March by Chamberlain Jr., who accused White Plains police of trying to intimidate him at a fundraiser.
"The gist of the appeal is that we believe that the district court [judge] erred when she dismissed some key claims, some of them very early on in the lawsuit, and that by the time the case got to the jury, the case had really been stripped of its essence," Cohen said.
Chamberlain Jr.'s lawyers had originally sought to make several arguments that Seibel blocked, according to the appeal, including that:
Police did not have probable cause to enter his father's apartment without a warrant
Sgt. Keith Martin used excessive force by shooting Chamberlain Sr. with non-lethal beanbags
Martin and Sgt. Stephen Fottrell failed to come up with a plan of action once the apartment door was broken down
White Plains had an unconstitutional policy about how to respond to emotionally disturbed people.
Chamberlain Sr.'s medical records that reflected his poor physical condition were unjustly banned as evidence, according to the appeal. Seibel was also wrong to restrict the scope of the trial to the seconds immediately before Chamberlain was shot, a decision that was "an eleventh hour surprise," according to the appeal.
"We are asking for a reversal of her decision to preclude testimony relevant to the shooting, as well as the unlawful entry and excessive force," Cohen said. "These issues are intertwined and we believe a new trial where the jury can hear all relevant evidence will lead to a different outcome and, finally, justice for Kenneth Chamberlain."
Chamberlain Jr. took legal action after his father, a 68-year-old retired correction officer, was fatally shot by White Plains police officer Anthony Carelli in his apartment on Nov. 19, 2011. Chamberlain Jr. sued Carelli and the city after a grand jury declined to indict any of the officers involved in the shooting.
Chamberlain Sr., a Marine Corps veteran, was shot after police responded to an alarm from his medical alert device. Officers testified in the civil trial that they removed his apartment door at 135 S. Lexington Ave. after he refused to open it, and that he had threatened them while holding a knife.
Police ended up shooting Chamberlain with a Taser and four non-lethal beanbag rounds from a shotgun before Carelli shot him as he lunged at Martin with a knife, according to the officers' testimony.
Carelli's lawyer, Andrew Quinn, declined to comment on the appeal. Lawyers for White Plains could not immediately be reached for comment.