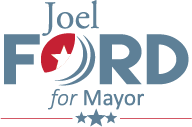 Friend,
We've got a global problem, and until now, no local solutions. Gender inequality is a huge obstacle, but it's one that we can make progress on, right here in Charlotte.
Gender budgeting is the process through which governments assess the economic impact of their budgets and policies on women and men—this simple method will turn talk of gender equality into action. In short, it will quantify, in dollar terms, the impact almost everything our municipal government does; it will make women count.
This type of budgeting will directly impact how dollars are spent and used to grow local, women-owned businesses. By demonstrating the existing skew away from women-owned businesses, we will be better positioned to make an impact on the lives of women in Charlotte, almost immediately. From the services the city provides to the contracts it requires to fulfill its service obligations and goals, gender equity will be at the center of consideration when making decisions.
I'd like you to join me in making Charlotte a better place for everyone by making it a more fair city for women.
Forward together,
Senator Joel Ford