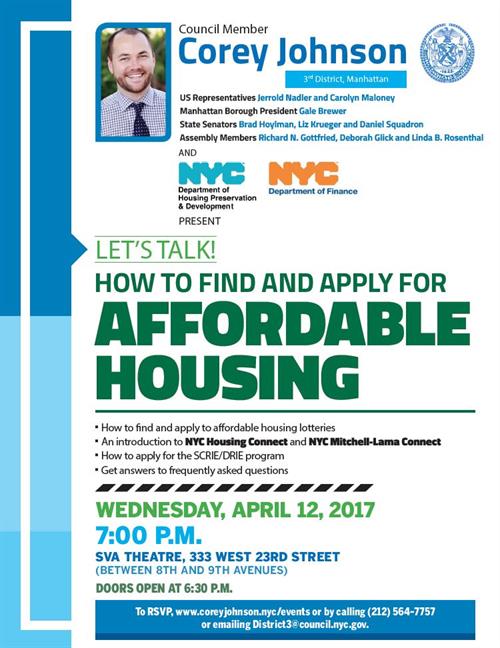 H O W T O A P P L Y F O R

A F F O R D A B L E H O U S I N G

Are you interested in applying for affordable housing in New York City? Please join me on Wednesday, April 12 for the following workshop:

Let's Talk! How to Find and Apply for Affordable Housing
Wednesday, April 12, 2017
7:00 pm (doors open at 6:30 pm)
SVA Theatre, 333 West 23rd Street (between Eighth and Ninth Avenues)

Click here to RSVP, or call us at (212) 564-7757 or email District3@council.nyc.gov.