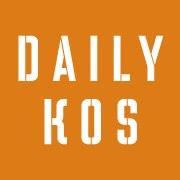 Lucas, despite Neil Gorsuch's awful record and unwavering commitment to billionaires and corporations, some Senate Democrats aren't ready to fight his confirmation to the Supreme Court, because they're afraid of a bigger evil down the road.

There is no excuse to give up our strongest option now. The best chance we have to block Gorsuch is to mount a filibuster, because Republicans don't have the 60 votes needed to break one. Your senator has pledged to give us a fighting chance and will join a filibuster.

Call Senator Kirsten E. Gillibrand at (202) 224-4451 and Senator Charles E. Schumer at (202) 224-6542. Tell them THANK YOU for filibustering Gorsuch and defending the high court.

Here's a sample script:
My name is Lucas from 10460 in New York. I'm calling to thank you for your leadership in opposing Neil Gorsuch's nomination to the Court. Thanks for committing to filibuster. I hope you can convince more of your colleagues to do the same.
After you hang up, please click here to tell us how your phone call went.

Can't call? Then sign and send a letter to Senator Kirsten E. Gillibrand and Senator Charles E. Schumer to thank them for fighting to defend the Supreme Court with a filibuster.

We have kept the pressure on Democratic lawmakers to resist Trump's administration and Kirsten E. Gillibrand and Charles E. Schumer is answering the challenge. Please take a moment today to thank them.

Keep fighting,
Irna Landrum, Daily Kos