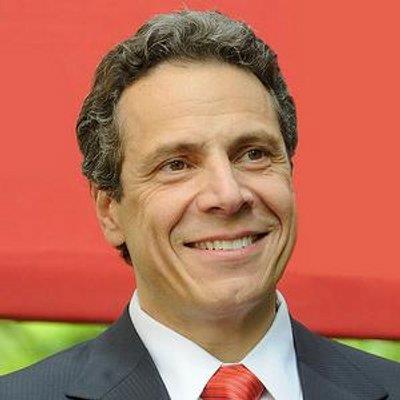 Governor Cuomo Unveils Design for New Finger Lakes Welcome Center
Welcome Center Will Open in Geneva in Spring 2018 - Renderings Available Here
Project Complements "Finger Lakes Forward" – The Region's Successful Blueprint to Grow the Economy and Create New Opportunities
Governor Andrew M. Cuomo today unveiled renderings of the new Finger Lakes Welcome Center in Geneva, Ontario County. The Welcome Center, one of 10 being built throughout the state, advances the Governor's commitment to continue growing the tourism industry statewide by promoting local attractions, foods, craft beverages and other destinations. Work on the Finger Lakes Welcome Center is expected to begin after Labor Day and be open to visitors next spring. The Governor unveiled the designs in a PowerPoint presentation available here.

"The Finger Lakes Welcome Center will be a fantastic gateway to the region, introducing visitors to the natural beauty and vibrant towns and cities of the Finger Lakes," Governor Cuomo said. "Our investments in tourism allow us to showcase our finest assets, attract residents and visitors alike, and drive local economies."
The facility will be built at the site where the current Geneva Visitors Center now stands at 35 Lakefront Drive.Funding for the regional welcome centers was included in the FY 2018 New York State budget.

The Finger Lakes Welcome Center Will Feature:
I Love NY Kiosks with videos and directions to the Finger Lakes renowned tourism destinations.
A Taste NY market showcasing local food, wine, beer, cider and spirits sourced from across the Finger Lakes.
Children's playground, electric vehicle charging stations and a farmers' market

The State has partnered with the New York Wine & Culinary Center, a premier attraction in the Finger Lakes that showcases New York's dynamic and diverse agriculture, food and beverage industries through its classes, events, and farm-to-table restaurant, to help design the Finger Lakes Welcome Center. The NYWCC's highest quality standards in the agriculture, food and hospitality industries will ensure the new Welcome Center celebrates New York's best locally sourced craft beverages and foods and is an engaging and exciting destination for visitors. More information about NYWCC is available here: https://www.nywcc.com/.
The Finger Lakes Welcome Center will be a fantastic gateway to the region, introducing visitors to the natural beauty and vibrant towns and cities of the Finger Lakes.

Empire State Development President, CEO & Commissioner Howard Zemsky said, "This investment in downtown Geneva will transform the current waterfront facility into a regional Welcome Center that will attract even more visitors while highlighting a wide range of destinations, products and local businesses that call the Finger Lakes home. This new facility builds upon Governor Cuomo's unprecedented support for and investment in tourism, which is leading to a record number of visitors and historic economic impact in New York State."

State Agriculture Commissioner Richard A. Ball said, "The Finger Lakes is one of our largest agricultural regions in the State, growing a wide array of crops and specializing in the production of wine, yogurt, cheese and many other food and beverages. The Governor's vision for the Finger Lakes Welcome Center and the Taste NY market will highlight the area's strengths in agriculture and promote its many unique agribusinesses and agritourism destinations."

New York State Department of Transportation Commissioner Matthew J. Driscoll said, "Governor Cuomo is leading the way on transportation improvements across New York State. This new Finger Lakes Welcome Center is one more way we are enhancing safety and mobility while supporting economic growth and promoting all the things that make this region and New York State great."

Senator Pamela Helming said, "This new, state-of-the-art welcome center will help promote our local businesses and tourist destinations throughout the Finger Lakes region. The growing focus and new investments in our region's agricultural and tourism industries builds on the progress we have made over the last few years, and will help attract new businesses and families to the area. I want to thank Governor Cuomo, the Finger Lakes Regional Economic Development Council, Geneva Mayor Ron Alcock, City Manager Matt Horn and the Geneva City Council for their commitment to investing in our region."

Assembly Minority Leader Brian M. Kolb said, "It is important that we continue to make investments that promote the unmatched beauty, natural resources and world-class attractions of the Finger Lakes Region. The new welcome center will highlight the area's unique natural landscape and encourage more visitors to experience all that the Finger Lakes has to offer. I look forward to the new welcome center's construction and am eager to watch our region continue to thrive."

Geneva Mayor Ron Alcock said, "Governor Cuomo's devotion to moving the Finger Lakes forward is commendable. Our upstate communities, especially Geneva are rich with history, commerce, culture and untapped natural beauty. Showcasing and improving our regional splendor with the new Welcome Center will continue to attract many visitors and promote economic growth."

Geneva City Manager Matt Horn said, "Geneva's new Welcome Center will be an ideal gateway to the great Finger Lakes. Our communities attract many visitors each year and this Welcome Center will continue to enhance this, while supporting economic development. Governor Cuomo and the Regional Economic Development Council have secured a bright future for the Finger Lakes and have done an excellent job of showcasing all of the regional wonder."

NYWCC President Ginny Clark said, "We are very excited to provide our assistance in the design of the new Finger Lakes Welcome Center that will help shine the spotlight on the region's diverse agricultural offerings and must-see tourism destinations. The New York Wine and Culinary Center was built with a dedication to the promotion of New York's agriculture, tourism, and beverage industries and we are honored to have been a part of the design team to ensure that the Welcome Center reflects and showcases the very best of the Finger Lakes."

Last October, Governor Cuomo announced the grand opening of the Long Island Welcome Center in Dix Hills, Suffolk County. Since then, the New York City Welcome Center has opened in the Javits Center in Manhattan, and the Mohawk Valley Welcome Center is also open for business at Lock E-13, between Fultonville and Canajoharie along the New York State Thruway.

Since taking office 2011, Governor Cuomo has made unprecedented investments in the tourism industry throughout New York State, leading to historic levels of visitors and direct spending. In 2016, New York welcomed a record 239 million visitors who spent nearly $65 billion, generating a total economic impact of more than $100 billion for the third straight year. Additionally, tourism remains the state's fourth largest employer, supporting more than 914,000 jobs annually.
Accelerating Finger Lakes Forward

Today's announcement complements "Finger Lakes Forward," the region's comprehensive blueprint to generate robust economic growth and community development. The State has already invested more than $3.4 billion in the region since 2012 to lay the groundwork for the plan – investing in key industries including photonics, agricultureý and food production, and advanced manufacturing. Today, unemployment is down to the lowest levels since before the Great Recession; personal and corporate income taxes are down; and businesses are choosing places like Rochester, Batavia and Canandaigua as a destination to grow and invest in.

Now, the region is accelerating Finger Lakes Forward with a $500 million State investment through the Upstate Revitalization Initiative, announced by Governor Cuomo in December 2015. The State's $500 million investment will incentivize private business to invest well over $2.5 billion – and the region's plan, as submitted, projects up to 8,200 new jobs. More information is available here.