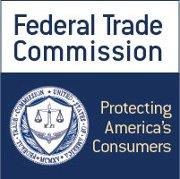 FTC Returns Money to Victims of Auto Loan Modification Scheme
The Federal Trade Commission is mailing 288 checks totaling more than $109,000 to people who paid an up-front fee to Regency Financial Services, which promised to get them better terms for their auto loans. According to the FTC, the company and its CEO, Ivan Levy, did not provide the promised services and failed to honor their "money-back guarantee."
In July 2015, the defendants agreed to pay money to settle the lawsuit. The settlement banned them from telemarketing, and from selling debt relief products or services.
Affected consumers will receive full refunds based on information they reported to law enforcement. The average amount is $380.
Recipients should deposit or cash checks within 60 days, and if they have questions about the case, they should contact the FTC's refund administrator, Rust Consulting Inc., at 866-591-7249.
To learn more about the FTC's refund program, visit www.ftc.gov/refunds.
The Federal Trade Commission works to promote competition, and protect and educate consumers. You can learn more about consumer topics and file a consumer complaint online or by calling 1-877-FTC-HELP (382-4357). L