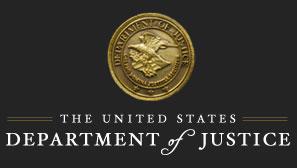 Former Owner of Marble Mining Company in Afghanistan Indicted for Allegedly Defrauding U.S. Government Agency and Defaulting on a $15.8 Million Loan
The former owner of a now-defunct marble mining company in Afghanistan was charged in a recently unsealed indictment with allegedly defrauding the Overseas Private Investment Corporation (OPIC), a U.S. government agency, and defaulting on a $15.8 million loan.
Acting Assistant Attorney General Kenneth A. Blanco of the Justice Department's Criminal Division, Special Inspector General for Afghanistan Reconstruction (SIGAR) John F. Sopko and Assistant Director in Charge Andrew W. Vale of the FBI's Washington Field Office made the announcement.
Azam Doost, aka Adam Doost, Mohammad Azam Doost and Mohammad Azim (Doost), 39, most recently of Union City, California, was charged in an indictment filed in U.S. District Court for the District of Columbia with three counts of major fraud against the United States, eight counts of wire fraud, four counts of false statements on loan applications or extensions and eight counts of money laundering. The indictment also has a forfeiture notice.
The indictment alleges that in February 2010, while working at his company, Equity Capital Mining LLC, Doost, along with his brother, obtained a $15.8 million loan from OPIC for the development, maintenance and operation of a marble mine in western Afghanistan. The loan proceeds were paid directly from OPIC to the alleged vendors who provided equipment for the mine, as reported to OPIC by Doost or his consultant. Doost was required to deal with these companies in arms-length transactions or, to the extent any transactions were other than at arms-length, he was required to report any affiliation he had with a vendor. Doost informed OPIC that he had no affiliation with any of the alleged vendors with whom he dealt, when in fact he allegedly had financial relationships with several of them. The indictment alleges that Doost's business partner was listed with the bank for a number of these alleged vendors and, upon receipt of money from OPIC into the respective accounts, significant amounts of this money were then transferred from that respective account to companies and individuals with whom Doost was associated, or to pay debts Doost owed. Doost's consultant allegedly received a commission of $444,000 for his alleged consulting services with the first of three disbursements from OPIC, and shortly after $40,000 was transferred from his account to a Doost company in California
The indictment further alleges that when the time came for Equity Capital Mining LLC to repay the loan to OPIC, Doost provided purported reasons to OPIC why it was not able to make those repayments at a time when Doost had control of sufficient funds to make those repayments. Doost and his brother failed to repay any of the principal on the OPIC loan, and only a limited amount of interest, and ultimately defaulted on the loan, the indictment alleges.
An indictment is merely an allegation and all defendants are presumed innocent unless and until proven guilty beyond a reasonable doubt in a court of law.
SIGAR, with assistance from the FBI, investigated the case. Trial Attorney Daniel Butler of the Criminal Division's Fraud Section is prosecuting the case.