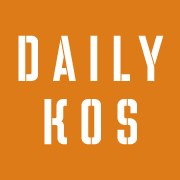 Lucas, the GOP and their billionaire buddies will do anything to beat Elizabeth Warren in 2018.

This is "Dump Elizabeth Warren," part of a new right-wing Super PAC that launched a few weeks ago. (Yes, they stuck their logo on a dumpster, if you didn't already get the point with the trash can.)

Add your name today. Stand with Elizabeth Warren as she continues to represent you and fight back.

This is what the GOP even wrote in their fundraising email last month. (We left out some of the nastiest stuff, but you get the idea.)
Elizabeth Warren is a lying, self-serving liberal phony who is totally unqualified to serve the American people.

It's time for her forced retirement.

Friend, that's why we've formed Dump Elizabeth Warren.

It's an organization with just one single purpose – the absolute, immediate and total defeat of Elizabeth Warren by any means necessary. Dump Elizabeth Warren is planning a massive, nationwide effort, to engage grassroots conservatives in an all-out street fight to retire Elizabeth Warren from national politics. Trust me, we have built a team of top strategists who are dedicating themselves to her ultimate defeat. But all the planning in the world can't take down the Left's liberal darling if we don't have the support of conservative grassroots leaders like you, Friend.

It's not too late. We can stop her. It's time to get to work.
The right-wing megafund to beat Elizabeth in 2018 isn't just coming — it's already here. And it's going to be bigger and uglier than we ever imagined. Just this one Super PAC has pledged to spend $10 million against Elizabeth — and who knows what else Wall Street, or the Koch Brothers, or Donald Trump will spend, too.

If we aren't ready to fight back — and fight back hard — it could be too late.

Add your name to help keep Elizabeth Warren standing up to the powerful interests and fighting for working families in the Senate.

Thanks for fighting,
Team Warren