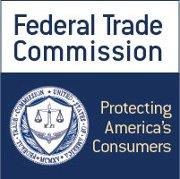 FTC Approves Final Order Preserving Competition in U.S. Market for Industrial Switchboxes
Following a public comment period, the Federal Trade Commission has approved a final order settling charges that Emerson Electric Co.'s acquisition of Pentair plc would be anticompetitive.

First announced in April 2017, the complaint alleged that the proposed acquisition would likely harm competition in the United States market for industrial switchboxes, which are devices used to monitor and control valves that regulate the flow of liquids and gases in industrial facilities such as oil refineries. Emerson's TopWorx and Pentair's Westlock brands account for about 60 percent of the market and are the two leading brands of switchboxes in the United States.

Under the order, Emerson is required to sell Pentair's switchbox business, Westlock Controls Corporation, to Stamford, Conn.-based Crane Co. and provide Crane all of Westlock's production facilities, intellectual property, confidential business information, and the opportunity to hire Westlock employees.

The Commission vote approving the final order was 2-0. (FTC File No. 161 0221; the staff contacts are Jonathan Platt and Ryan Harsch, FTC Northeast Region, 212-607-2819 and 212-607-2805.)

The Federal Trade Commission works to promote competition, and protect and educate consumers. You can learn more about how competition benefits consumers or file an antitrust complaint.