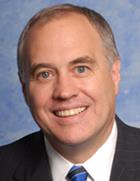 DiNapoli: Tax Cap Nears Two Percent for 2018
Property tax levy growth for local governments with fiscal years that close on Dec. 31 will be capped at 1.84 percent for the 2018 fiscal year, according to State Comptroller Thomas P. DiNapoli. This figure affects the tax cap calculations for all counties, towns, fire districts, 44 cities and 10 villages.

"After two years of tax growth being limited to less than one percent, inflation has crept up resulting in the highest allowable levy growth since 2013," DiNapoli said. "This increase is offset by rising fixed costs and limited budget options. I continue to urge local officials to exercise caution when crafting their spending plans."

The tax cap, which first applied to local governments in 2012, limits tax levy increases to the lesser of the rate of inflation or 2 percent with some exceptions, including a provision that allows municipalities to override the tax cap.

Although the growth factor climbed noticeably from the 0.68 percent cap in the current fiscal year, the 2018 fiscal year will be the fifth year in a row that local governments have had their levy growth capped at less than 2 percent.

By comparison, property tax levy growth for school districts was capped at 1.26 percent for the 2017-18 fiscal year.

For the list of allowable levy growth factors for all local governments, visit: http://www.osc.state.ny.us/localgov/realprop/pdf/inflation_allowablegrowthfactors.pdf

For a chart of allowable levy growth, visit: http://www.osc.state.ny.us/localgov/realprop/pdf/levygrowth-chart071417.pdf

For access to state and local government spending, public authority financial data and information on 130,000 state contracts, visit Open Book New York. The easy-to-use website was created to promote transparency in government and provide taxpayers with better access to financial data.