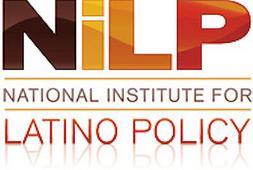 Congressional Roundtable on Puerto Rico's Economy
The NiLP Report
To view the panel discussion, click here
Rep. Nydia M. Velázquez (D-NY) recently hosted a panel of experts and other Members of Congress for a roundtable discussion on unlocking the keys to stimulating economic growth in Puerto Rico.
One year after passage of the Puerto Rico Oversight Management and Economic Stability Act (PROMESA), Puerto Rico is actively working to restructure its debt. However, with much more to be done, many experts say fueling growth is crucial to promoting sustainable economic recovery on the Island.
"When it comes to creating economic growth in Puerto Rico, we should leave no stone unturned," said Velázquez. "Tuesday's event allowed for a wide ranging discussion of diverse proposals to help overcome challenges Puerto Rico faces on the road back to prosperity."
The roundtable featured a diverse array of Member of Congress as well as scholars and experts in relevant fields.
Experts Panel
Héctor R. Cordero-Guzmán, Baruch College, CUNY
Desmond Lachman, American Enterprise Institute
Juan Lara, University of Puerto Rico
Sergio M. Marxuach, Center for a New Economy
Mario Marazzi, Puerto Rico Statistics Institute
Edwin Meléndez, Center for Puerto Rican Studies, Hunter College
Joaquín Villamil, Estudios Técnicos (not present)
For further information
Alex Haurek
Communications Director
for Rep. Nydia M. Velázquez (D-NY)
202-225-2361
_______________________________________________________________________________________________________
The NiLP Report on Latino Policy & Politics
is an online information service provided by the National Institute for Latino Policy. For further information, visit www.latinopolicy. org. Send comments to editor@latinopolicy.org.