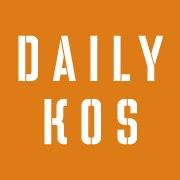 Lucas, sign the petition: Tell Secretary of Housing and Urban Development Ben Carson to speak out against--and stop--Trump's proposed housing cuts!

We can't let this stand. Donald Trump officially declared his war on the poor when his administration released its proposed budget calling for more than $7 billion in cuts to the Department of Housing & Urban Development (HUD).

These cuts will be an absolute disaster for our communities. Hundreds of thousands of people rely on essential housing programs like Section 8 and community development grants. Trump's housing cuts will devastate these programs.

Defunding housing programs, while giving billions of dollars in tax breaks to Wall Street, is an insult to our poorest communities. It's immoral and unjust. Instead of cutting funding to HUD, we need to fully fund it.

Sign the petition to Secretary of HUD Ben Carson demanding that he stop Trump's cuts to HUD, and instead call for full funding of federal housing programs.

Keep fighting,
Chris Bowers
Executive Campaign Director, Daily Kos