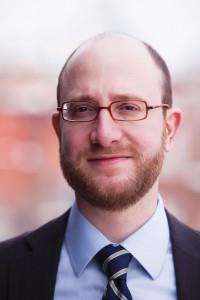 FOR IMMEDIATE RELEASE: July 13, 2017
FOR MORE INFORMATION CONTACT: Paul Newell
paul@newellnyc.org
Statement on Appeals Court Ruling on Sheldon Silver

Today's ruling in no way undoes the tremendous damage done to New Yorkers by Sheldon Silver and a persistently broken Albany. The facts remain that Sheldon Silver used his power and position to enrich himself by nearly $4 Million at the expense of New Yorkers.

Silver's legacy will always include the weakening of rent protections for over two million New Yorkers at the behest of one of New York's biggest landlords. Many people lost their homes as a result, and many others had their family budgets further burdened by rising rents. Silver's pay-to-play governance remains a crime, regardless of today's ruling.

I will leave the question of a retrial to the prosecutors. He is out of government, and frankly, I've never been a big believer in prisons as a solution to our problems. More important now than a retrial, is a reexamination of how we govern our state. Silver's defenders, both in court and in the press, argued that his actions were just "business as usual in Albany." And they were right.

This "business as usual" must come to an end. We must end outside income for legislators and backroom legislating that lead inevitably to this kind of corruption. When the laws for 19 million people are written in a secret room, you can be sure that moneyed interests will buy their way in.

As it happens, New Yorkers have an opportunity to change this year. In November, we will vote on whether to call a Constitutional Convention. While such a convention has some risks, it is by far the most likely path to a state government that represents New Yorkers. The urgent need for this convention has never been more clear. Those frustrated by today's ruling and the culture of corruption in New York State, should join me in voting Yes on that convention this November.
###