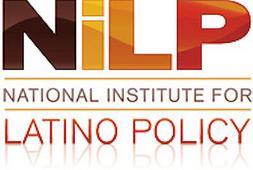 The Jordan Journal
The Untold Story of Latinos in New York
WBAI Radio 99.5FM
To listen to the interview (mp3), click here
On Friday, June 7th on "The Jordan Journal" (heard Fridays from 3-5 p.m. on WBAI 99.5 FM) I interviewed the three editors of a wonderful new book "Latinos in New York: "Communities in Transition, 2nd Edition." Angelo Falcón, Sherrie Baver, and Gabriel Haslip-Viera joined me. Howard Jordan, in-studio to discuss the most comprehensive reader available on the experience of New York City's diverse Latino population.
The book, close to 500 pages long, brings together leading social analysts, journalists and civil and community advocates on the Latino experience to address issues that have been largely neglected in the literature on New York City. These include the role of race, culture and identity, politics, religion, community development, environmental justice, voting rights, and immigration/migration, subjects that require greater attention both from academic as well as policy perspectives. The book also goes beyond focusing on Puerto Ricans and Dominicans to discuss the state of Central and South American communities.
This book, published by the University of Notre Dame Press, is available for sale in print and electronic forms by clicking here.
_______________________________________________________________________________________________________
The NiLP Report on Latino Policy & Politics
is an online information service provided by the National Institute for Latino Policy. For further information, visit www.latinopolicy. org. Send comments to editor@latinopolicy.org.