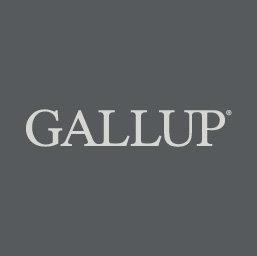 Angela Merkel Viewed More Positively Among Democrats Than GOP
by Art Swift
Story Highlights
Democrats and those with higher education more likely to view Merkel favorably
41% of Americans have not heard of or have no opinion of Merkel
39% of Americans have a favorable opinion of the chancellor
WASHINGTON, D.C. -- More than a decade into her tenure as chancellor of Germany, Angela Merkel has a 2-to-1 more positive image among U.S. Democrats than among Republicans. Fifty-five percent of Democrats say they have a favorable opinion, compared with 23% of Republicans. Many Americans (41%) say they don't know enough about her to have an opinion.
Americans Have Mixed Reaction to German Chancellor Angela Merkel
Do you have a favorable or unfavorable opinion of German Chancellor Angela Merkel?
Favorable
Unfavorable
Never heard of/No opinion
%
%
%
National adults
39
21
41
Republicans
23
32
45
Independents
37
21
41
Democrats
55
10
35
Gallup, June 7-11, 2017
These findings, from a June 7-11 Gallup poll, represent Gallup's first measure of Merkel's image in the U.S.
Merkel, a former research scientist, has been in power since late 2005, when George W. Bush was in the White House. The two leaders enjoyed good relations while Bush was in office, and that goodwill continued when Barack Obama became president. Obama said Merkel was his "closest international partner" during his eight years in the White House. Merkel was Time magazine's "Person of the Year" in 2015 in recognition of her stewardship over a troubled European Union economy.
Earlier this year, Merkel traveled to Washington to meet with President Donald Trump. She also interacted with the president during the G-7 summit last month. The summit was contentious due to Trump's refusal to back the Paris climate agreement, which took effect last year.
Perhaps reflecting Merkel's distant relationship with Trump and her closer ties to Obama, Democrats' views of Merkel are much more positive than Republicans'. A majority of Democrats (55%) have a favorable opinion of the German chancellor, while 10% have an unfavorable opinion. Independents' views (37% favorable, 21% unfavorable) are roughly the same as the national average.
This support among U.S. Democrats is unique partly because Merkel's Christian Democratic Union/Christian Social Union party is considered "right of center" in Germany -- though Merkel's close association with Obama may endear her to Democrats in the U.S. despite her political leanings in Germany.
The last time Gallup asked about a German chancellor was when Gerhard Schroeder had just been re-elected in 2002 after a single four-year term, far less than Merkel's 11-year tenure today. At that time, 16% in the U.S. viewed Schroeder favorably and 22% unfavorably, with 62% expressing no opinion.
Postgraduates Favor Merkel Most
Americans' familiarity with Merkel varies by education level. While 20% of those with postgraduate education have never heard of or have no opinion of Merkel, this jumps to 54% among those with a high school diploma or less.
Americans' Favorable Ratings of Angela Merkel, by Education
Favorable
Unfavorable
Never heard of/No opinion
%
%
%
Postgraduate
68
12
20
College graduate
53
16
30
Some college
32
29
39
High school or less
26
20
54
Gallup, June 7-11, 2017
Those with more education are significantly more likely than those with less education to view Merkel favorably.
Bottom Line
Despite the U.S. media covering Angela Merkel more often over the past few months, more than two in five U.S. adults do not know who she is or have no opinion of her. She is likely to remain in the news throughout 2017, and beyond, if her party wins the German federal election on Sept. 24.
Merkel is a pivotal figure in the current struggles over the future of the European Union. She will act as the point person for the EU when it negotiates the United Kingdom's departure after the 2016 Brexit vote.
Trump's opponents and critics have described Angela Merkel as "the leader of the free world" since he took office. It remains to be seen, however, if this so-called free world leader will ever become a household name in the United States.
Survey Methods
Results for this Gallup poll are based on telephone interviews conducted June 7-11, 2017, with a random sample of 1,009 adults, aged 18 and older, living in all 50 U.S. states and the District of Columbia. For results based on the total sample of national adults, the margin of sampling error is ±4 percentage points at the 95% confidence level. All reported margins of sampling error include computed design effects for weighting.
Each sample of national adults includes a minimum quota of 70% cellphone respondents and 30% landline respondents, with additional minimum quotas by time zone within region. Landline and cellular telephone numbers are selected using random-digit-dial methods.
View survey methodology, complete question responses and trends.
Learn more about how the Gallup Poll Social Series works.