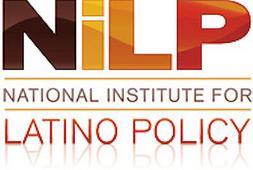 NiLP Guest Commentary
The Latino Jewish Leadership Council: A New Stage in Coalition Building
By Dina Siegel Vann
The NiLP Report
On March 1st, 2017, the founding members of the Latino Jewish Leadership Council (LJLC) attended the body's first consultation in Washington, DC. Convened by the American Jewish Committee AJC and its one a kind Belfer Institute for Latino and Latin American Affairs (BILLA), the nonpartisan group of 35 (and growing) expressed its steadfast commitment to jointly advocating for issues of shared concern and defending values cherished by both communities. This Council is made up of prominent national U.S. Latino and Jewish leaders from a wide variety of fields, including many former officials in Democratic and Republican administrations,
AJC has long been committed to deepening Latino-Jewish alliances and action. The LJLC expands upon groundbreaking initiatives that have included helping launch the bipartisan Latino-Jewish Congressional Caucus in 2011, and hosting in 2013 a National Conversation on the State of Latino-Jewish Relations in Washington, D.C., attended by 100 high-level leaders from both communities. Most LJLC members have participated in these and other BILLA initiatives, from political empowerment workshops to trips both to Latin America and to Israel.
At a time when anti-Latino rhetoric and crimes and anti-Semitism are on the rise, the establishment of this Council reinforces the notion of shared destiny while underscoring that our nation's strength and resilience derives from its diversity, inclusiveness, and openness. Indeed, participants emerged from that first meeting inspired by the commonalities that bind the Jewish and Latino experiences, as diverse immigrant and diaspora communities with strong ties to their ancestral and/ or native homelands, and as peoples with firsthand knowledge of the consequences of prejudice and discrimination.
The obvious sense of urgency for a stronger and more effective Latino-Jewish collaboration to advance shared visions and goals at home and abroad was captured in the resulting Statement of Latino Jewish Joint Purpose. The latter underscores a sense of partnership and identifies immigration reform, the fight against prejudice, hate attitudes and behavior and the strengthening of relations among the US, Latin America, and Israel, as the main focus of the Council's work.
In the last months, fluid and concerning developments at the national, hemispheric and global levels have made the work of the Council increasingly more timely and relevant. Leaders from both communities need to continue consulting and speaking out to ensure that basic values and principles which have made this country what it is are protected and continue to be promoted for the benefit of every US citizen and the world as a whole.
Since its founding, the Council has weighed in on different fronts.
In meetings on July 11th and 12th at the White House with 8 advisors to President Trump and Vice President Pence and with Department of Justice and Department of Homeland Security officials, the Council's positions on its three priorities were presented and discussed. In addition, members had the opportunity to hear firsthand from the US Organization of American States Interim Representative Kevin Sullivan about the state of Inter-American relations and our country's engagement in the region.
Council members have met as well with Members of Congress and high-level staffers. They have expressed support for the Bridge Act, the bipartisan bill which would provide temporary relief to those currently protected under DACA. Even though for now DACA continues to be in place, this is not enough to secure the future of thousands of young immigrants, and their families and the Council will continue raising its voice until this issue and the broader pending assignment of immigration reform are resolved.
In this context, last June the Council issued a statement expressing its disappointment and concern at the decision by Texas Governor Abbot to sign SB4, a law that undermines public trust and public safety by driving a wedge between immigrant communities and law enforcement and which can lend itself to racial profiling.
There were other topics broached during the meetings. One was the extension of Temporary Protected Status (TPS) for people fleeing generalized danger caused by civil war or natural disturbances, such as in the case of hundreds of thousands of Hondurans, Salvadorans, and Haitians. Another is the continuation of foreign assistance to Central America as a key national security tool and to ensure US regional leverage
Members also expressed concern for the future of US-Mexico inter-dependent ties and for Venezuela's persistent unraveling and violence, not only negatively affecting its citizens but threatening hemispheric security.
They also emphasized the urgency for swift appointments and confirmations of officials and ambassadors to Latin America and for filling the position of the Special Envoy to Monitor and Combat Anti-Semitism. Since its founding, the envoy has been critical in documenting and preventing bias-motivated violations against Jewish communities, while designing and implementing mechanisms to fight this scourge.
In the past Latino and Jewish leaders have established national and local coalitions on issues such as immigration reform, media portrayal and access, political empowerment, philanthropy and foreign policy.
However, today's environment demands a more systematic and structured effort if relations between both communities are to become more effective in preserving and defending the principles we all hold dear. The Council represents a much-needed platform for communication, strategizing and proactive collaboration.
Dina Siegel Vann, a native of Mexico City, is the Director of AJC's Arthur and Rochelle Belfer Institute for Latino and Latin American Affairs in Washington, D.C. Ms. Siegel Vann previously served as UN and Latin American Affairs Director for B'nai B'rith International. She participated as a delegate to the World Conference against Racism in Durban, South Africa and to two sessions of the former UN Commission on Human Rights in Geneva. Before immigrating to the U.S. in 1997, she served as Political Affairs Director for the Mexican Jewish Community. She can be reached at siegelvannd@ajc.org.
_______________________________________________________________________________________________________
The NiLP Report on Latino Policy & Politics
is an online information service provided by the National Institute for Latino Policy. For further information, visit www.latinopolicy. org. Send comments to editor@latinopolicy.org.