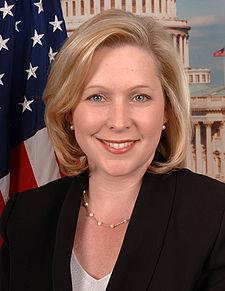 I'm beyond outraged, Lucas.
Candice Jackson is the top civil rights official in the Department of Education, responsible for enforcing Title IX and investigating sexual violence on college campuses.
But earlier this month, Jackson cast doubt on survivors, telling The New York Times that 90% of assault accusations "fall into the category of 'we were both drunk,' 'we broke up, and six months later I found myself under a Title IX investigation because she just decided that our last sleeping together was not quite right.'"
It's a poisonous – and absolutely false – narrative that plays out at schools across the country, where survivors of campus sexual assault are often blamed or ignored when they come forward. I've spoken to one young woman who was told to think of rape like a football game and play the Monday-morning quarterback: What would she have done differently?
I can't imagine how painful it would be, after being the victim of a terrible crime, to find the strength to tell someone only to be dismissed, ignored or accused of lying. Nobody deserves to be treated that way. But now, Jackson has told survivors everywhere that their government assumes they're lying or are to blame.
This kind of attitude is ignorant, it's dangerous and it puts students at risk at the exact moment they need our support the most. I'm calling for Secretary of Education Betsy DeVos to fire Jackson, and I need you to stand with me right now.
Add your name to tell Betsy DeVos: Fire Candice Jackson!
I will not let the Department of Education silence survivors or sweep the epidemic of campus sexual assault under the rug. I'm ready to fight this with everything I have, and I'm so grateful to know that you're standing with me.
Thank you,
Kirsten