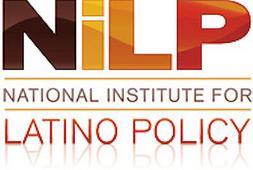 Hispanics in Philanthropy Appoints New President
The NiLP Report
Nelson I. Colón. Board Chair of Hispancs in Philanthropy (HIP) announced the appointment of Ana Marie Argilagos, currently a senior advisor at the Ford Foundation, as HIP's new president, effective January 1, 2018.
Born in Puerto Rico to a Cuban-American family, she has dedicated her life to public service in a career spanning the philanthropic, public, and nonprofit sectors. Her thoughtful and collaborative style, along with her deep programmatic and policy expertise, has made her an immensely effective champion for advancing equity, urban development strategies to expand economic opportunity, and sustainability in cities.
Ana Marie was the unanimous choice of the committee after an extensive national and international talent search.
She is part of the Equitable Development team at The Ford Foundation. Her work has focused on urban development strategies to reduce poverty, expand economic opportunity, and advance sustainability in cities and regions across the world. Before becoming a senior adviser at the foundation in 2014, she served as deputy chief of staff and deputy assistant secretary at the US Department of Housing and Urban Development (HUD). While there, she created the Office for International and Philanthropic Innovation (IPI) to deepen and scale collaboration between public and philanthropic sectors. The IPI model of sourcing innovation and leveraging partnerships from broad global networks is now being successfully replicated at other federal cabinet agencies and in cities across the US. Previous to rejoining HUD she spent eight years as a senior program officer at the Annie E. Casey Foundation in Baltimore, where she spearheaded the foundation's work in rural areas, indigenous communities, and the US-Mexico border region.
Ana Marie is currently an adjunct professor of international urban planning at New York University's Wagner School of Public Service. She has a successful track record working within both the public and the nonprofit sectors in a range of capacities-from educational programs manager at the National Association of Hispanic Journalists, to the director of the New Workplace for Women Project at the National Council of La Raza, to the deputy director of Ayuda, a community-based legal clinic serving immigrants in Washington, DC-and has proved herself to be an entrepreneurial thinker bridging diverse agendas and achieving results. Ana Marie received her master's degree in public administration from Harvard University and her bachelor's degree in international relations from American University.
"For more than 30 years HIP has been a powerful advocate for investment in Latino leaders and communities," said Ana Marie. "I'm excited to build upon that foundation and expand our work to become even more relevant to our community, both in the U.S. and throughout Latin America."
Ana Marie will succeed Diana Campoamor, HIP's leader of 27 years, who retires this September. Over the next few months Diana will embark on a listening tour, where she will seek your ideas on how to best serve the community and steward HIP into the next decade.
"HIP has always been fearless under Diana's leadership," said Darren Walker, president of the Ford Foundation. "I have great expectations for the organization under Ana Marie, who has been an incredible asset to us at Ford."
From September to December 2017, HIP will be in steady hands under the leadership of HIP's executive vice president, Gracia Goya, who will serve as interim president.
_______________________________________________________________________________________________________
The NiLP Report on Latino Policy & Politics
is an online information service provided by the National Institute for Latino Policy. For further information, visit www.latinopolicy. org. Send comments to editor@latinopolicy.org.