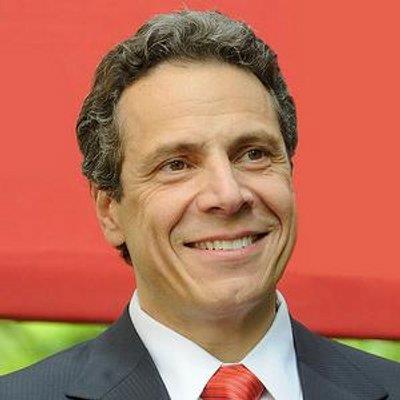 Governor Cuomo Announces Free Learn-to-Swim Programs Open to Nearly 3,000 Children at State Parks This Summer
Program Enrollment is Open and Registration Information is Available Here
Governor Andrew M. Cuomo recently announced that the annual free Learn-to-Swim program will be available to approximately 3,000 children this summer at State Parks across New York. Now in its fifth year, the Learn-to-Swim program is offered through a partnership among the State Office of Parks, Recreation and Historic Preservation; York State Department of Health; the American Red Cross; the National Swimming Pool Foundation and the Master Pools Guild; and the Northeast Spa and Pool Association Foundation.

"New York's park system is second to none and offers premier swimming opportunities in its lakes, ocean beaches and pools in every corner of this state. The Learn-to-Swim program is a great way for kids to become acquainted with the water and have fun in the sun safely and responsibly," Governor Cuomo said. "I encourage any New Yorker with eligible children to sign up for free lessons this summer."

The 2017 season will include hundreds of individual classes taught for all ages and levels varying from swim lessons to water safety presentations at 27 locations across the state. These will build on the instruction already offered at state park facilities as part of programs arranged by summer camps, municipalities and other partner organizations.

Enrollment for the Learn-to-Swim program for children is open at all participating New York State parks. Participants' parents are asked to sign up ahead of time as space is limited and expected to fill up quickly. Each swim program is 40 to 45 minutes in duration and participants who enroll in these lessons will receive a Red Cross Learn-to-Swim Achievement Booklet and a State Parks Learn-to-Swim kit that includes a knapsack, tee-shirt and water bottle at the conclusion of the program.

Programs are free and pre-registration is required. For more information on schedules and how to sign up, visit the Learn-to-Swim page.

The following parks are participating this year:

Western New York
Allegany State Park-Quaker Area
Long Point State Park on Lake Chautauqua

Finger Lakes

Southern Tier
Chenango Valley State Park
Oquaga Creek State Park
Taughannock Falls State Park

Central New York

Mohawk Valley
Delta Lake State Park
Gilbert Lake State Park
Glimmerglass State Park
Mine Kill State Park
Verona Beach State Park

North Country
Higley Flow State Park
Keewaydin State Park
Sandy Island Beach State Park

Capital Region
Grafton Lakes State Park
Moreau Lake State Park (Registration Full)
Saratoga Spa State Park (Registration Full)
Taconic State Park - Copake Falls Area

Mid-Hudson Valley
Lake Taghkanic State Park
Lake Tiorati Beach - Harriman State Park

New York City
Riverbank State Park
Roberto Clemente State Park

Long Island
Heckscher State Park
Jones Beach State Park
Montauk Downs State Park
Wildwood State Park

Since the program's inception in 2013, State Parks has expanded the number of participating locations offering free Learn-to Swim programs each of the last three years. The State Department of Health donated $80,000 in 2015 to help ensure the addition of more locations through 2017. The National Swimming Pool Foundation and the Master Pools Guild, and the Northeast Spa & Pool Association Foundation annually donate $15,000 to offset staff and program costs to enable State Parks to offer the free swim classes. The American Red Cross provides free training to State Park lifeguards to obtain Water Safety Instructor certification. This support has allowed for the certification of approximately 48 additional Water Safety Instructors. Lifeguard staff who currently possess WSI certification will also help provide more opportunities for swim lessons.

The Learn-to-Swim program expands the Governor's commitment to serving more youth at State Parks. In 2015, the Governor announced the Connect Kids to Parks program, which provides free day-use park entry to fourth-grade students and their families, and created a new $500,000 transportation grant program to help students from underserved schools visit state parks and historic sites which served nearly 30,000 during this school year For 2017-18, the grant program's funding for the will double to $1 million.

"We are thrilled that this year, with the continued support of our partners, we are able to continue to offer free swim lessons, in every corner of New York," said State Parks Commissioner Rose Harvey, who welcomed children and families at a Learn-to-Swim event at Roberto Clemente State Park in the Bronx. "We are proud to offer 25 free Learn-to-Swim programs, where we expect to teach up to 3,000 children to swim this summer."

"Swimming at one of New York's marvelous state parks is not only a rite of summer for many New Yorkers, it is also a wonderful way to exercise and stay healthy," said New York State Health Commissioner, Dr. Howard Zucker. "By providing free swim lessons, the New York State Learn to Swim Program gives children and their families the skills and techniques needed to safely enjoy swimming as a lifelong physical activity."

"Since 1914, the American Red Cross has taught millions of people to swim and be water smart as part of our commitment to preparedness. Our partnership with the New York State Parks helps keep our families safe while they enjoy swimming, a great recreational sport. We encourage everyone to be safe while you're in the water by ensuring all family members learn how to swim and following a few simple rules, including to swim in a pair near a life guard's chair," said Josh Lockwood, Regional CEO, American Red Cross in Greater New York.

"When we teach a child to swim, we open the door to a healthier and happier life and prevent drowning. It's a gift that saves a life and lasts a lifetime," said Thomas M. Lachocki, Ph.D., CEO with the NSPF, founder of the Step Into Swim Campaign.

The New York State Office of Parks, Recreation and Historic Preservation oversees more than 250 parks, historic sites, recreational trails, golf courses, boat launches and more, which are visited by 69 million people annually. For more information on any of these recreation areas, call 518-474-0456 or visit www.parks.ny.gov, connect with us on Facebook, or follow on Instagram and Twitter.