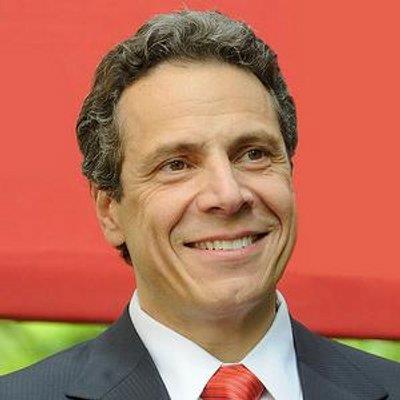 Governor Cuomo Announces Nearly $1.7 Million Awarded for Invasive Species Rapid Response and Control Across New York
35 Municipalities, Not-for-Profits and Institutions Statewide Awarded Grants to Help Control, Limit and Remove Invasive Species
Call to Action for All New Yorkers to Protect Lands and Waters from Invasive Species
Governor Andrew M. Cuomo recently announced nearly $1.7 million in grants from the Environmental Protection Fund is being awarded to 35 municipalities, not-for-profits, and higher educational institutions for projects to control aquatic and terrestrial invasive species populations across New York. The Governor also proclaimed Invasive Species Awareness Week July 9 - 15 and is urging all New Yorkers to exercise environmental stewardship to protect our lands and waters from invasive species. More than 130 events are planned throughout the week in 43 counties across the state to build awareness of New York's ecological communities.

"New York is home to unparalleled natural beauty that must be protected from invasive predators, and with this funding, we will continue to help ensure our environment remains sustainable, healthy and strong," Governor Cuomo said. "I encourage New Yorkers to continue in this state's great tradition of environmental stewardship and join in our efforts to protect our forests, lakes, and rivers for future generations."

The awarded projects represent the first round of grants in the Invasive Species Rapid Response and Control Grant Program. The goal of the Department of Environmental Conservation's rapid response for invasive species policy is to promote timely decision-making and communication in the event of a new invasive species infestation. This policy ensures that grant recipients give adequate attention to all of the necessary components of an effective response including: coordination, communication, public outreach, planning, scientific analysis, information management, and compliance with legal and regulatory requirements, resources, and logistics.

The most successful applications for the Invasive Species Rapid Response and Control grants emphasized early detection, rapid response, and monitoring and provided measures to ensure the long-term success of the project. Applicants also had to clearly demonstrate that they had a strong knowledge of the biology and life cycle of the species being proposed to treat and the experience and track record to successfully complete the project. Priority was given to projects that provide opportunities for public participation and are located on or in close proximity to lands or waterbodies that offer access to the public.

Grant recipients and awarded projects are:

Mid-Hudson Valley
Westchester County Parks Department - $10,467: Invasive Species Eradication.
Town of Somers (Westchester, Co.) - $15,000: Town of Somers Invasive Species Rapid Response and Control.
Bard College (Dutchess Co.) - $56, 920: Bard College Invasive Species Rapid Control Project.
Town/Village of Scarsdale (Westchester Co.) - $24,500: South Fox Meadow Brook Knotweed Remediation Project.
Orange County-DPW - $100,000: Beaver Dam Lake Aquatic Infestation Control Project.
New York New Jersey Trail Conference - $24,483: A Lower Hudson Valley Rapid Response and Control Crew.
Mianus River Gorge Inc. (Westchester Co.) - $38,611: Rescuing the Old-Growth Forest in Mianus River Gorge.
Historic Hudson Valley - $100,000: Philipsburg Manor Japanese Knotweed.
Iona College - $39,916: A new invasive threat: mapping, studying and controlling Corydalis incisa (Incised Fumewort) along the Bronx River, Westchester County, NY.
Groundwork Hudson Valley - $89,872: Eradicating Invasive Species through Community Leadership in the Urban Environment.

Capital Region
City of Troy (Rensselaer County) - $100,000: Rapid Response and Control of Emerald Ash Borer in Street Trees.
National Audubon Society, Inc. - $13,640: Phragmites Management at Ramshorn-Livingston Audubon Sanctuary.
Columbia Land Conservancy, Inc. - $68,500: Water Chestnut Control at Meizinger Lake and Hand Hollow.
Town of Malta (Saratoga Co.) - $20,000: Saratoga Lake Water Chestnut Eradication Project.

North Country
Upper Saranac Foundation - $100,000: Fish Creek Aquatic Invasive Species Management Project.
Town of Chesterfield (Essex Co.) - $11,000: Butternut Pond Eurasian Water Milfoil Control Project.
Thousand Islands Land Trust, Inc. (Jefferson Co.) - $34,865: Carleton Island - Pale Swallow-wort Management Project.
Saranac Lake Rotary Foundation Inc. - $21,000: Aquatic Invasive Eradication on Lake Kiwassa.
Clarkson University (St. Lawrence Co.) - $58,554: Norwood Lake Invasive Watermilfoil Eradication Project.
Hamilton County Soil & Water Conservation District - $45,000: Adirondack Invasive Species Management Project.
Colby Foundation (Franklin Co.) - $50,000: Eurasian Water Milfoil Eradication on Lake Colby.

Central New York
Town of Cazenovia (Madison Co.) - $48,103: Eradication of Hydrocharis morsus-ranae (European Frog-bit) in Cazenovia Lake.
Tioga County Soil & Water Conservation District - $11,400: Controlling Hydrilla Verticillata in the Upper Susquehanna Basin of NYS.
Tioga County Soil & Water Conservation District - $42,934: Developing a Sustainable Invasive Species Rapid Response Network for Central New York while Addressing Needs at an Endangered Species Site and a Public Access Site.
Cornell University - $68,723: Invasive Species Rapid Response and Control.

Finger Lakes
Yates County - $35,800: Mechanical harvesting of Starry Stonewort infestation in Keuka Lake Outlet.
Research Foundation for SUNY Brockport (Monroe Co.) - $81,764: Slender false-brome (Brachypodium sylvaticum) control in Byron-Bergen Swamp.

Western New York
City of Tonawanda (Erie Co.) - $18,000: City of Tonawanda Emerald Ash Borer Treatment Project.
Jamestown Audubon Society, Inc. - $24,921: Audubon Community Nature Center Project to Eradicate Invasive Species Trapa natans and Phragmites australis.
Cradle Beach Camp Inc. (Erie Co.) - $82,282: Emerald Ash Borer (EAB) Elimination Project.

New York City
New York City Department of Parks & Recreation -$67,746: Rapid response to mile-a-minute invasion in Queens County, NY.

Long Island
Town of Brookhaven (Suffolk Co.) - $60,000: Eradication of Perennial Pepperweed (Lepidium latifolium) and Japanese Knotweed (Reynoutria japonica) at West Meadow Beach.
The Caumsett Foundation, Inc. - $49,260: Common Reed (Phragmites australis) Control Project.
Group for the East End, Inc. (Suffolk Co.) - $91,850: Great Pond Invasive Species Removal and Restoration.

New York is a national leader in ongoing efforts to minimize the harm caused by invasive species. In addition to these grant awards, the State Department of Environmental Conservation has implemented important regulations that restrict the movement of firewood, require boaters to take reasonable precautions when launching watercraft or floating docks into public water bodies, and prohibit or regulate the sale, transport, and possession of invasive plants, animals, and insects. Some of these efforts include DEC working with the State Agriculture Department this year to slow the spread of the emerald ash borer by merging eight zones to restrict the movement of ash into a single zone to protect millions of ash trees in New York. DEC has also established four protective zones to contain oak wilt infections after the 2016 discoveries in Suffolk, Kings, and Ontario counties.

Department of Environmental Conservation Commissioner Basil Seggos said, "Invasive species are a significant threat to the environment and economy of New York State, and these EPF grants will go far in reducing their spread. Fostering partnerships and collaboration with local governments and other partners are essential to combat this urgent threat, and I look forward to watching these successful projects take off."

State Agriculture Commissioner Richard A. Ball said, "Communities across the State have been instrumental in helping the State keep a watchful eye out for invasive species of all kinds. With their assistance, we have been able to better monitor and, as a result, slow the spread of these invasives that can damage our trees, plants and aquatic habitats, and negatively impact our State's economy. We encourage citizens to join us during Invasive Species Awareness Week and take part in some of the activities planned to continue to educate New Yorkers on how to spot, identify and protect against these non-native species."

Chair of the Senate Environmental Conservation Committee Senator Tom O'Mara said, "The uncontrolled spread of aquatic invasive species threatens to devastate regional tourism economies and cost local communities hundreds of millions of dollars and thousands of jobs. We've appreciated the hard work of local leaders and concerned citizens throughout the Southern Tier and Finger Lakes regions, and statewide, to protect our waterways and secure their quality and economic potential for generations to come. We're hopeful that ongoing state assistance and investment, and other efforts, will continue to make a difference."

Chair of Assembly Environmental Conservation Committee Steve Englebright said, "New Yorkers have seen first-hand the damage that invasive species such as the Southern Pine Beetle, Asian Longhorned Beetle, and Zebra mussel can do to a region. The cost of doing nothing when it comes to these and other species is prohibitive. These grants are incredibly important to the health and viability of New York's precious natural resources, and by working together with municipalities, not-for-profits, and other organizations, we can ensure that our native plants and animals are protected from invasive species."

New York is particularly vulnerable to invasive species due to its rich biodiversity and role as a center for international trade and travel. Rapid response and control is a critical line of defense in minimalizing the establishment, and ultimately permanently removing, an invasive population. To support this effort, under Governor Cuomo's leadership, the FY 2017 Budget included an additional $5.5 million in the Environmental Protection Fund targeted specifically for invasive species control.

Invasive Species Council agencies, Advisory Committee organizations, Partnerships for Regional Invasive Species Management, and their myriad partner organizations are organizing events to educate New Yorkers about the harm that may be caused by invasive plants, animals, insects and pathogens. For a complete listing and to find an event near you, visit www.stoptheinvasionny.com/calendar-of-events.

To view the Governor's Invasive Species Awareness Week proclamation, click here.

To learn more about invasive species and the threat they pose to New York State please visit the following link.