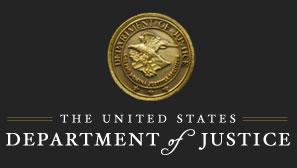 Justice Department Resolves Allegations of Housing Discrimination Involving North Attleboro Apartment Complex
The Justice Department recently announced that it has reached a settlement agreement with J & R Associates, the owner and operator of the Royal Park Apartments, a 224-unit multi-family housing complex in North Attleboro, Massachusetts. The settlement resolves allegations that J & R Associates discriminated against tenants of South Asian descent in violation of the Fair Housing Act, which prohibits housing discrimination on the basis of race and national origin.
Based on its investigation, the Department determined that J & R Associates discriminated against persons of South Asian descent in the renting of units at Royal Park Apartments by steering them to certain buildings in the eight-building complex over a period of at least five years, from at least 2009 through 2014. J & R Associates cooperated fully with the Department's investigation, which revealed that the discriminatory conduct had ceased by about 2015. Under the terms of the agreement, J & R Associates will establish a settlement fund in the amount of $70,000 to compensate victims of the discriminatory practices. J & R Associates also has agreed to train any new employees and to abide by the Fair Housing Act going forward.
In a related matter resolved in 2015, J & R Associates agreed to make changes to its rental practices to resolve allegations that it had been steering families with children to certain buildings and units in violation of the Fair Housing Act. In compliance with the court-approved settlement in that case, United States v. J & R Associates, Civil Action No. 15-11748 (D. Mass.), which remains in effect today, J & R Associates has reformed its practices and trained its employees in order to provide housing opportunities to prospective tenants equally and without regard to their race or national origin, or to whether they have children.
"Housing discrimination on the basis of race and national origin is not acceptable and will not be tolerated," said Acting Assistant Attorney General Tom Wheeler, of the Justice Department's Civil Rights Division. "We appreciate J & R Associates' cooperation with our investigation and agreement to remedy past discriminatory practices."
"Ensuring fair housing decreases inequality and increases educational and economic opportunities," said William D. Weinreb, Acting United States Attorney for the District of Massachusetts. "This office will continue to enforce civil rights and fight discrimination in Massachusetts."
The federal Fair Housing Act prohibits discrimination in housing on the basis of race, color, religion, sex, familial status, national origin and disability. More information about the Civil Rights Division and the laws it enforces is available at www.justice.gov/crt. Individuals who believe that they have been victims of housing discrimination can call the Housing Discrimination Tip Line at 1-800-896-7743, e-mail the Justice Department at fairhousing@usdoj.gov, or contact HUD at 1-800-669-9777.