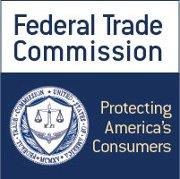 Stick with Security: FTC to Provide Additional Insights on Reasonable Data Security Practices
As part of its ongoing efforts to help businesses ensure they are taking reasonable steps to protect and secure consumer data, the Federal Trade Commission is publishing a series of blog posts using hypothetical examples based on lessons from closed investigations, FTC law enforcement actions, and questions from businesses. These new posts will build on the FTC's Start with Security guide for businesses.

FTC Acting Chairman Maureen K. Ohlhausen pledged earlier this year to be more transparent about the lessons learned from the FTC's closed data security investigations and to provide additional information for businesses about practices that contribute to reasonable data security, culminating in this "Stick with Security" Initiative.

In the first published blog post, the FTC highlights some of the themes that have emerged from an examination of closed FTC data security investigations. For example, while news reports might call attention to a data breach, they might not focus on the fact that the company that suffered the breach had encrypted the data, which substantially reduces the risk of consumer injury. Another lesson gleaned is that security researchers' valuable work can alert us to new vulnerabilities, but sometimes the risk of a vulnerability being exploited to cause consumer injury is more theoretical than likely. Another key lesson is that in almost every closed case, the entities involved used the same common-sense security fundamentals outlined in the FTC's Start with Security guide for businesses.