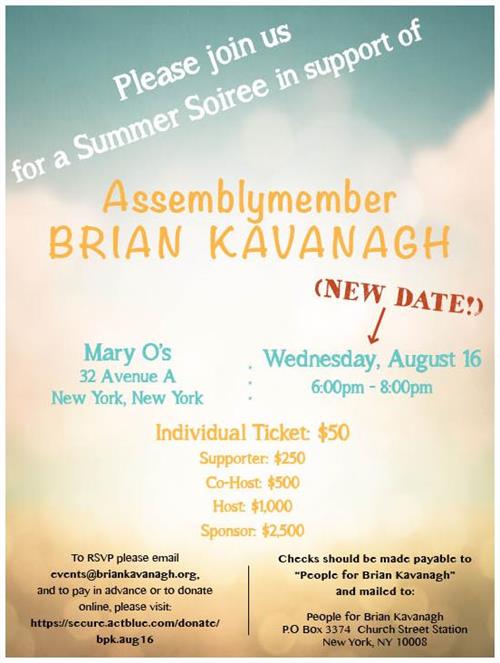 Friends:
We are happy to be reaching out with a new date for our Summer Soiree! Please mark your calendars for Wednesday, August 16th, and, if you haven't had the chance yet, please reserve your tickets today. All tickets purchased for the previously scheduled event will be honored at this event.
We welcome you to pass this invitation along to friends, family, and anyone who might be interested in supporting the Assemblymember! If you can't make it, we hope you will still consider making a contribution here. Remember, ANY amount helps.
Thank you, again! We look forward to seeing everyone soon.
People for Brian Kavanagh
Where: Mary O's
32 Avenue A
New York, New York
Date: Wednesday, August 16 (NEW DATE!)
Time: 6:00pm - 8:00pm
Minimum $50, Maximum $2,500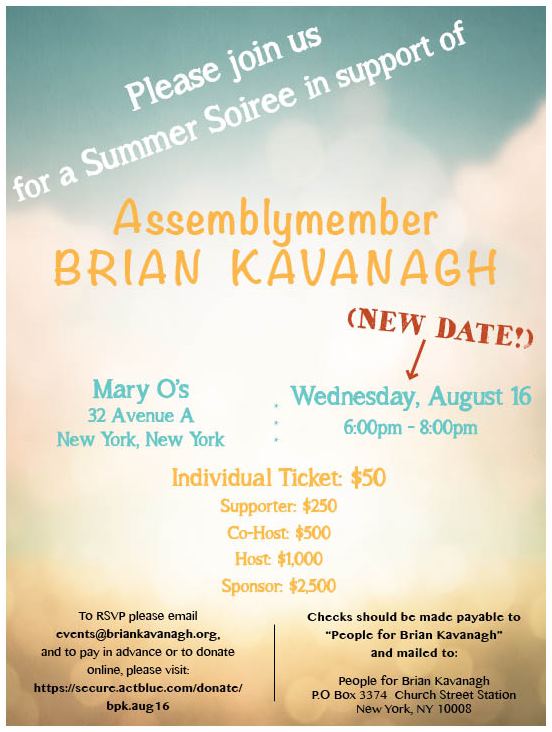 Brian Kavanagh
People for Brian Kavanagh
Church Street Station, PO Box 3374
New York, NY 10008-3374