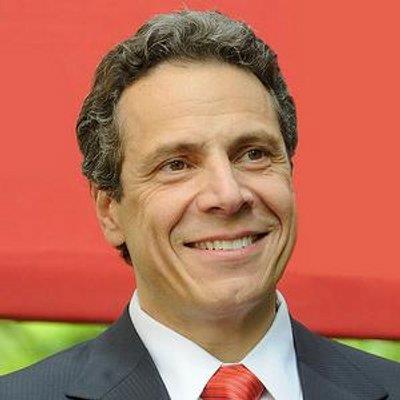 Governor Cuomo Announces 2017 Semifinalists For 43North Business Competition
134 Startups Are One Step Closer to Winning $1 Million Grand Prize
Governor Andrew M. Cuomo recently announced judging has begun for year four of the 43North $5 million startup competition. Judges will determine which of the 134 recently selected semifinalists will advance to compete for their share of $5 million in cash awards. The 2017 semifinalists list is now available on 43north.org.

"43North is widely recognized as a premier business competition for the most innovative startup ventures from around the world," Governor Cuomo said. "New York is excited to welcome these semifinalists to the second round of this top-notch contest, as we continue to attract more talent and entrepreneurs to Western New York, and support Buffalo's increasingly expanding business community."
This year, 502 startups from across North America and around the world submitted applications to 43North to compete for $5 million in cash awards. Winners agree to locate their businesses in Buffalo for a minimum of 12 months beginning in January 2018 and provide 5 percent equity to 43North.

In addition to cash prizes, 43North winners receive free incubator space, participation in an expanded mentorship program with custom-paired national advisers, marketing exposure, and access to the START-UP NY program, which enables companies to operate free of New York State taxes for up to 10 years.

The 134 startups chosen to advance to the semifinal round represent many key industry sectors, including biotechnology, chemicals & gases, clean tech, computer services/software/hardware, consumer products, education, food & beverage, healthcare, internet/e-commerce, life sciences, tech, manufacturing, and professional services.

The next rounds of judging will be as follows:
July 2017 – August 2017: Semifinalists will hold live video pitches.
October 5, 2017: Finalists will pitch in front of panels of judges and live audiences at Shea's Performing Arts Center in Buffalo.

This year, 43North changed the structure of its awards by increasing its second and third place prizes. 43North's 2017 awards will include:
One $1 million grand prize;
One $650,000 first runner-up prize;
One $550,000 second runner-up prize;
Five $500,000 prizes; and
One 2017 winner will also be offered $300,000 in follow-on funding at the end of 2018.

The competition is part of Governor Cuomo's visionary Buffalo Billion initiative, which is a historic investment of $1 billion to grow Buffalo's economy. Over the first three years of the competition, 43North has crowned 29 winning startups from across North America and as far away as Taiwan and Israel.

"43North was even more targeted this year in our outreach to attract high-quality applicants that could be well-aligned with the strengths of our region," said 43North Executive Director John Gavigan. "I'm very pleased with the caliber of this year's applicant pool and I'm excited to see which of our semifinalists will advance to our finals in October in Buffalo."
"The New York Power Authority is proud to be a sponsor of 43North's business idea competition again this year," said John R. Koelmel, NYPA chairman. "This extraordinary competition is inspiring bold new thinking and has uniquely energized the Western New York community. We all look forward to seeing what this year's semifinalists have submitted."

Howard Zemsky, President, CEO & Commissioner of Empire State Development said, "Buffalo is a dream come true for the winners of the 43North business competition who will become part of the dynamic community of entrepreneurs that is changing the way we do business in Western New York."

Western New York Regional Economic Development Council Co-Chair and President of SolEpoxy Inc., Jeff Belt said, "Through the Buffalo Billion 43North is providing the important seed money needed to attract innovative talent, new companies and new industries to our area. I congratulate the semifinalists and look forward to learning about the business ideas that have brought them this far in the competition."

Western New York Regional Economic Development Council Co-chair and President of State University of New York at Fredonia, Dr. Virginia Horvath said, "43North is a proven game changer in the global startup community. Governor Cuomo's commitment to utilize a business competition to spur innovation in Western New York is clearly paying off. The high caliber work of the impressive semifinalists illustrates the great potential Western New York holds for entrepreneurs as they explore new ways of doing business in our region."

"Based on competition from the previous years, the steadily increasing caliber of talent this year will make it tough for the judges to select finalists, and that's a great problem to have," said Mayor Byron W. Brown. "The 43North competition has put Buffalo on the map as a place that embraces innovation and supports start-ups. Entrepreneur Magazine just listed Buffalo as one of Top 8 U.S. cities where Entrepreneurship is booming. Thanks to 43North, which is made possible through Governor Cuomo's continuation of the Buffalo Billion, we are hearing from business people almost every day who are looking at making investments in the city of Buffalo. And it's not just business people in the city, or the region, but across the country and literally across the globe."

About 43North
43North is the $5 million startup competition, awarding cash prizes to some of the best entrepreneurs and startups from around the world. 43North winners also receive free incubator space in Buffalo for one year, guidance from mentors in related fields, and access to other business incentive programs such as START-UP NY. 43North operates through the support of Governor Andrew Cuomo's Buffalo Billion initiative and grants from Empire State Development and the New York Power Authority. Additional support comes from National Grid and several other sponsors. For more information about 43North, visit www.43north.org.