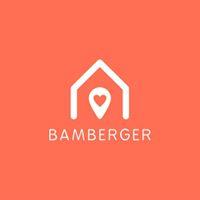 Editor's Note: Our thanks to the team over at The Bamberger Group for the ink.
Bamberger Answers: A Survival Guide to Closing Bamberger Answers
A Real Estate Blog Where Experts Give Answers
A Survival Guide to Closing
We recently had the pleasure of speaking with real estate attorney Lucas A. Ferrara to hear his take on acing your own residential real estate transaction. Trade secrets include hiring a legal professional you can trust, diligent research, and most importantly, keeping a cool head under pressure.
For the past three decades, Lucas A. Ferrara has been advocating his clients' interests in federal, state, and local forums. At Newman Ferrara LLP, Lucas represents landlords, tenants, asset managers, real-estate brokers, buyers, sellers, along with cooperative and condominium owners and boards, in a wide array of disputes -- with his accomplishments including a twenty-eight day trial which culminated in a multi-million dollar recovery for his clients.
[The Bamberger Group] What are some of the most common misconceptions you've found among first time buyers about real estate transactions, from the moment they contact you until the moment of closing?

[Lucas A. Ferrara] Many people don't appreciate the true worth of a lender's "Pre-approval Letter." Often times, parties tend to believe that the document is an ironclad promise to finance the transaction. This leads buyers (and sellers, at times) to have unrealistic expectations – that a loan commitment letter will issue rapidly, and that the deal will close quickly... But, alas, that's often not the case. It's usually when a contract is entered into that a lender will "wake up," and undertake a more thorough due diligence review – researching the transaction particulars and fact-checking into the buyer and the property. Unfortunately, that process invariably takes time, particularly in the aftermath of Dodd-Frank and all the regulatory reform. So, purchases and sellers should be disabused of that common misperception, right at the outset.

[TBG] What are some basic ways you'd recommend a first time buyer exercise due diligence when purchasing into a co-op or condo?

[LAF] It is of pivotal importance to review financial statements (dating back at least 3 years), House Rules and By-Laws, Offering Plans and Amendments, and, all Alteration/Renovation and Subletting Policies. These documents offer some critical and helpful insights into how the building operates. The buyer's attorney should also schedule an appointment with the building's management company to a review the Board Minutes (also dating back at least 3 years). Minutes can shed some light on pertinent building-wide and apartment-specific complaints, including about such pesky issues as leaks, vermin infestations (including bedbugs), foul or offensive odors, and/or noise. The minutes may also reflect discussions about prospective capital improvements, renovations, or other building related expenditures (like litigation) – which could potentially lead to increases in the monthly payment obligations (whether it be in the form of maintenance or common charges), or whether there are anticipated budget spikes which might trigger special assessments. A seller, on the other hand, will likely want to focus on the financial wherewithal of the individual(s) making the purchase. (Can the buyer(s) afford the mortgage payments and monthly maintenance or common charges?) To that end, a seller should ask that pertinent financial information and supporting data be supplied.

[TBG] Do you have any advice for purchasers or new shareholders who are inexperienced with dealing with a co-op board? What are some things to keep in mind to communicate and present yourself effectively?

[LAF] Purchasers should harken back to the day when they interviewed for college, or their first job, to get a sense of how to best present themselves to members of a building's board. Dressing well, speaking clearly, answering questions honestly and directly, and maintaining a likable, friendly demeanor are key to making the best possible impression. In addition to imparting financial strength, and the ability to honor all monetary obligations as they arise, it's equally (if not more) important to convey the sense that you're a great neighbor, and that you will continue to be a "good citizen" if accepted into the community.

[TBG] Can you share a story that demonstrates "Caveat Emptor" or "Caveat Venditor?" We'd like to hear about a transaction in which things did not go as planned, either due to an oversight by a party to the transaction, or due to something beyond anyone's control. How were you able to help get things back on track to closing?

[LAF] Contracts list an array of rights and remedies to a host of problems that typically encountered in the real estate context. But like everything else in life, no legal document is "perfect," and no one is omniscient. It's entirely possible that an unforeseen circumstance could rear its ugly head and jeopardize the sale or pose a pecuniary threat to one or both of the parties.

In one coop sale, the contract contemplated that the apartment would be delivered "free and clear" of all occupants. When it was later disclosed that the tenant in possession would not leave, and had stopped paying rent, the parties negotiated a "short" period of time -- a few months -- for the seller to pursue an eviction proceeding. Unfortunately, that litigation eventually ended up taking a hellish eighteen months to resolve, and while the buyer was certainly understanding and willing to continue under the contract, substantial credits and adjustments needed to be worked out to entice the buyer to remain in the deal.

From the sublime to the ridiculous, parties have fought over items of personal property that were damaged during a move-out or "inadvertently" removed from the space. In one instance, when it was discovered that a small mirror had been cracked, and that the stove was missing a knob, a fight broke out when the seller inexplicably refused to offer a credit for those items. After the parties spent a good part of an hour yelling and finger-pointing, I eventually felt compelled to reach into my pocket and personally covered the replacement costs. (The time and aggravation just wasn't worth it. I would make that money back, and then some, by returning to my office.)

While it's certainly easier said than done, the "art of the deal" is to remain calm, cool, and collected -- at all times. If you look at the facts objectively, and respond dispassionately, you should be able to get through this process relatively unscathed. But if you're into finding fault, or playing the blame-game, then fasten your seatbelt -- as you're probably in for a bumpy ride.