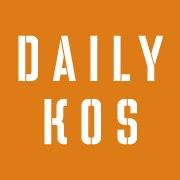 Lucas, sign the petition to the Office of Government Ethics: Discipline Kellyanne Conway for violating federal ethics rules.

On February 9, Kellyanne Conway—counselor to President Trump—went on Fox News, and with the White House seal in the background urged viewers repeatedly to buy Ivanka Trump's clothing line.

This is a blatant violation under federal law.
§ 2635.702 Use of public office for private gain.
An employee shall not use his public office for his own private gain, for the endorsement of any product, service or enterprise, or for the private gain of friends, relatives, or persons with whom the employee is affiliated in a nongovernmental capacity ...
We now have a White House whose publicly paid employees go around promoting the commercial interests of the President's family members.

Congressman Elijah Cummings called this a "textbook violation" of ethics laws and recommended that it be referred the Office of Government Ethics.

Sign the petition to the Office of Government Ethics and U.S. General Services Administration: Discipline Kellyanne Conway for violating federal ethics rules.

Keep fighting,
Paul Hogarth, Daily Kos