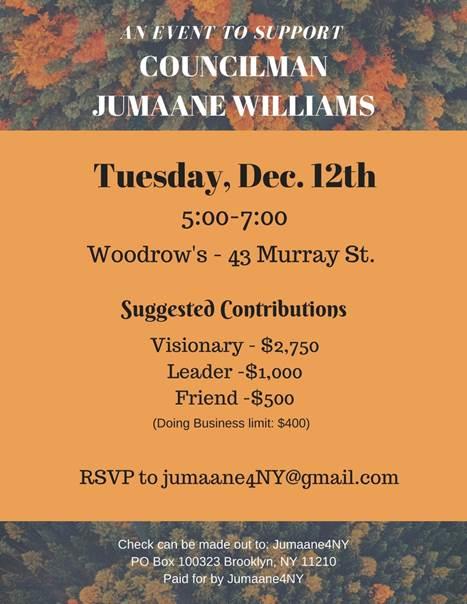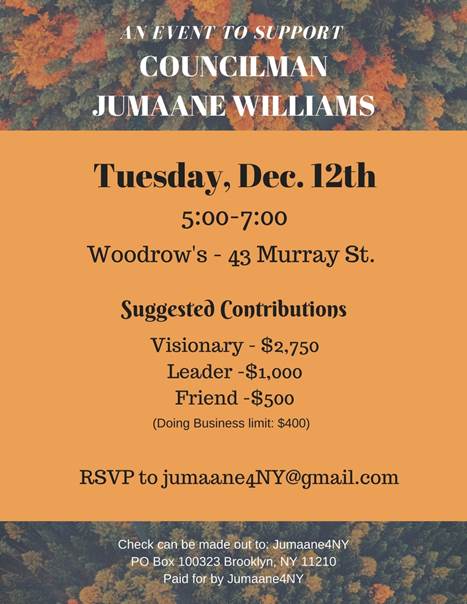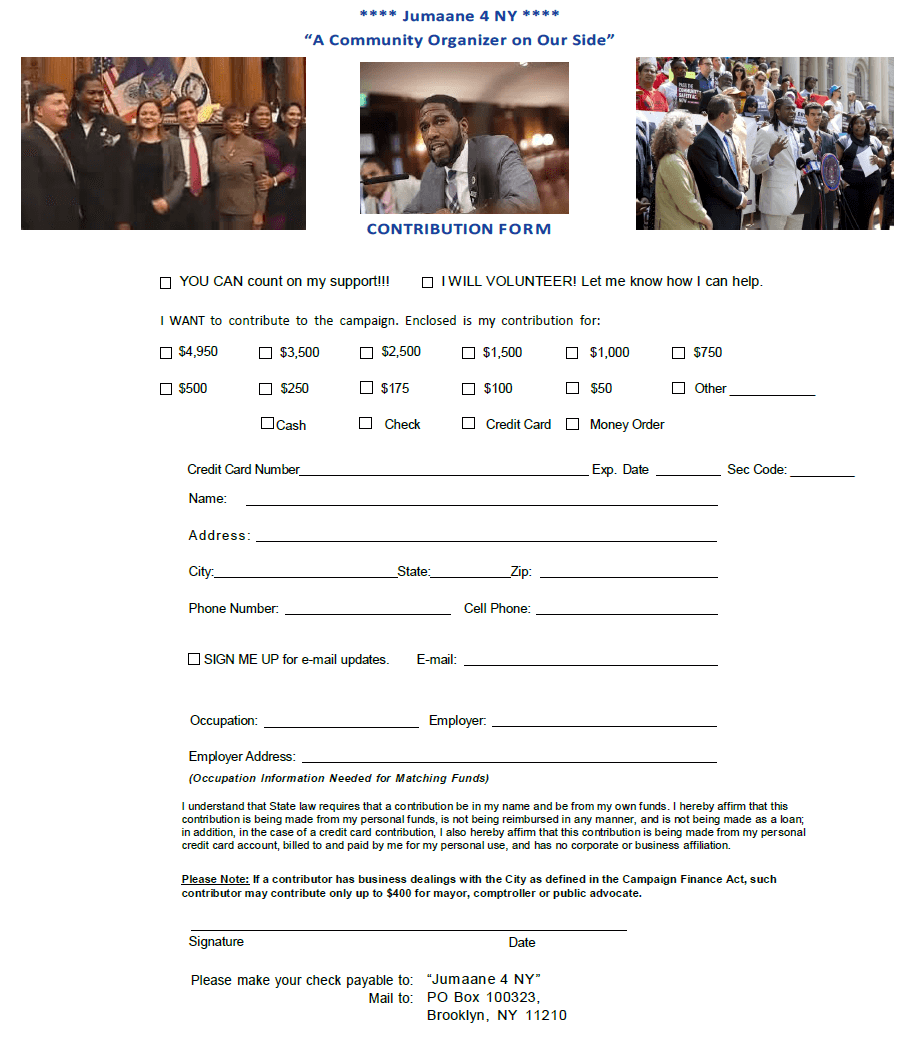 Dear friends and supporters,
Next Tuesday, Dec. 12th, we are holding an event for Councilman Jumaane Williams, to kick off his new campaign committee for the next cycle. The event will be at Woodrow's, 43 Murray St., from 5pm-7pm. You can RSVP by replying to this email, or calling our campaign team at 646-893-4652.
We hope to see you there!
- Team Jumaane