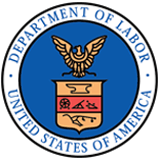 Employee Receives Court-Ordered Restitution After Justified Whistleblowing Action
A jury and judge ordered Albany-based asbestos abatement and demolition company Champagne Demolition, LLC and its owner, Joseph A. Champagne, to pay $173,793.84 to a former employee who was fired in June 2010 after reporting improper asbestos removal practices at a school worksite in Gloversville, New York.
The judgment supports a U.S. Department of Labor lawsuit that found Champagne Demolition, LLC violated the employee's whistleblower rights. The company must pay $103,000 in back wages, $20,000 in compensatory, and $50,000 in punitive damages.
On June 10, 2010, the employee informed company management of the improper practices. The employee was fired the next day and subjected to verbal threats and legal action. A complaint was filed with the Department's Occupational Safety and Health Administration (OSHA), which opened a whistleblower investigation and found merit to the allegations.
"We are pleased with the jury verdict and the judge's ruling to hold this employer accountable for violating the employee's rights," said OSHA Regional Administrator Robert Kulick, in New York. "Every worker has the right to report potential safety and health hazards without fear of harassment, termination, or retaliation."
"This jury verdict and the judge's ruling on this case underscores the Labor Department's commitment to ensuring that the law is followed and employees' right to a healthy and safe workplace is maintained," said Regional Solicitor of Labor Jeffrey S. Rogoff, in New York.
OSHA enforces the whistleblower provisions of the Occupational Safety and Health Act and 21 other statutes protecting employees who report violations of various airline, commercial motor carrier, consumer product, environmental, financial reform, food safety, health care reform, nuclear, pipeline, public transportation agency, maritime, and securities laws.
Attorneys Allison Bowles, Amy Tai, and Darren Cohen of the regional Office of the Solicitor in New York litigated the case. The whistleblower inspection was conducted by OSHA's regional Office of Whistleblower Protection Programs in New York.
Under the Occupational Safety and Health Act of 1970, employers are responsible for providing safe and healthful workplaces for their employees. OSHA's role is to ensure these conditions for America's working men and women by setting and enforcing standards, and providing training, education, and assistance. For more information, visit www.osha.gov.