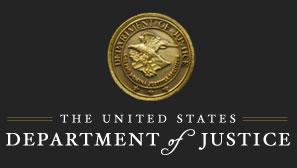 Virginia Man Sentenced to 14 Years in Prison for Attempting to Entice Eight-Year-Old Minor to Have Sex Overseas
A Springfield, Virginia man was sentenced to 168 months in prison for attempting to entice an eight-year-old minor to engage in sex with him during a trip to the Philippines in 2013, announced Acting Assistant Attorney General John P. Cronan of the Justice Department's Criminal Division, U.S. Attorney Dana J. Boente for the Eastern District of Virginia and Assistant Director in Charge Andrew W. Vale of the FBI's Washington Field Office.
Carl Sara, 63, was sentenced by U.S. District Judge Anthony J. Trenga. Sara pleaded guilty on Sept. 6 to attempted coercion and enticement of a minor. Sara was also sentenced to a lifetime of supervised release after his serving his term of imprisonment. According to the statement of facts filed with the plea agreement, Sara participated in live-streaming webcam sessions depicting minors engaged in sexually explicit conduct, along with contemporaneous instant message chatting with persons in the Philippines and elsewhere. During some of these chats, which occurred in or about May 2013 until July 2013, Sara discussed, with a woman in the Philippines, plans for Sara to have sex with the woman's eight-year old daughter during an upcoming trip to the Philippines. During these chats with the mother, Sara attempted to entice the minor to engage in sexual activity with him on that upcoming trip. Sara sent the mother $200 dollars via Western Union upon receiving the mother's agreement that he could had sex with her daughter, and offered to pay her an additional $300 after he had sex with the eight-year-old.
Additionally, at the sentencing hearing the Court found that Sara then traveled to the Philippines in order to have sex with the eight-year-old and other minor children. During this trip to the Philippines he paid for sex with another minor, a 16-year-old girl. In addition, the Court found that Sara had sent wire transfers overseas totaling more than $33,000, the majority of which was used to pay for live webcam shows depicting minors engaged in sexually explicit conduct or child pornography. Finally, the Court at the sentencing hearing found that Sara routinely sought out mothers in the Philippines with young children in order to persuade them allow him to have sex with them.
The case was investigated by the FBI and prosecuted by Special Assistant U.S. Attorney James E. Burke IV and Assistant U.S. Attorney Nathaniel Smith III.
This case was brought as part of Project Safe Childhood, a nationwide initiative to combat the growing epidemic of child sexual exploitation and abuse launched in May 2006 by the Department of Justice. Led by U.S. Attorneys' Offices and the Child Exploitation and Obscenity Section (CEOS), Project Safe Childhood marshals federal, state and local resources to better locate, apprehend and prosecute individuals who exploit children via the Internet, as well as to identify and rescue victims. For more information about Project Safe Childhood, please visit www.justice.gov/psc.