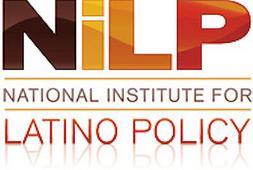 NiLP Guest Commentary
Latinos Cannot Afford the GOP Tax Plan
By Renato Rocha
The NiLP Report
The Tax Cuts and Jobs Act undermines the financial well-being of Latino families. It does this through increased taxes and decreased investments in federal programs, all to pay for tax cuts for the wealthiest Americans and largest corporations. If enacted, it will have a devastating effect on the Latino community.
Latinos have contributed to our nation's economic recovery since the Great Recession, but many in our community continue to struggle. In 2016, about 19% of Latinos in the United States were living in poverty, compared to approximately 11% of Americans overall. This means millions of working Latinos will now find it much harder to make ends meet, keep food on the table and a roof over their heads when faced with higher taxes and fewer federal investments in programs that help families get by.
What's in the Tax Plan?
The Tax Cuts and Jobs Act would cut taxes for the richest Americans and largest corporations, explode the deficit by at least $1.4 trillion, and harm millions of working families, seniors, and children. The following provisions of the tax package would be among the most harmful to the Latino community:
Increasing taxes on low- and middle-income taxpayers: On average, taxpayers earning less than $75,000 annually would see a tax increase by 2027. About seven-in-ten Latino workers, almost all of them American citizens earn less than $75,000 per year. While working families will pay more, the tax plan would provide at least $1.5 trillion in tax cuts to the top 1%.
Raising the cost of health care and increasing the number of uninsured: Senate Republicans included a provision to permanently eliminate the Affordable Care Act's Individual Mandate to fund $300 billion-or about one-third-of permanent tax cuts given to corporations. Without the mandate, the Congressional Budget Office estimates that premiums for coverage in the individual market will increase by 10%. This means about seven million working and middle-class Americans, including one million Latinos, will pay hundreds of dollars more per year for health insurance. Increasing the cost of coverage would cause approximately 13 million Americans to lose their insurance.
Imposing eligibility restrictions for refundable tax credits on taxpaying immigrants: This provision would require parents claiming the Child Tax Credit (CTC) to provide a Social Security number for each child. This would increase the burden, complexity, and red tape for hard-working immigrants raising children, threatening the economic security of millions of mixed-status families. There are nearly four million Latino U.S. citizen children living in mixed-status families whose well-being could be jeopardized by this new requirement.
What Does This Mean for
Our Nation's Crucial Anti-Poverty Programs?
From healthcare to nutrition and energy assistance, federal programs keep millions of Latinos out of poverty. However, the Republican strategy is to provide tax giveaways to the rich and use the exploding deficit to justify equally massive cuts to key federal assistance programs, placing the well-being of millions of Latinos at risk.
The Republican budget proposal for the fiscal year 2018 already calls for drastically reduced funding to many essential programs. For example, it proposes to cut Medicare and Medicaid by $1.8 trillion. This will jeopardize the health and well-being of 18 million Latinos, including 10.7 million children, who rely on Medicaid.
Recent research by UnidosUS shows the strong anti-poverty effect of critical federal programs. Taken together, federal anti-poverty programs lifted an estimated 6.3 million Latinos, including 3 million children and 351,000 seniors, out of poverty in 2015.
UnidosUS believes any tax plan must support working families, ensure the wealthiest Americans and largest corporations pay their fair share, and increase investments, so all have a brighter future. The GOP's Tax Cuts and Jobs Act fails in each of these respects and must be opposed. Our families deserve better. Our children deserve better.
For more information about Latinos and the Tax Cuts and Jobs Act, please visit UnidosUS at unidos.us/taxfacts. Since 1968, UnidosUS-formerly known as NCLR-has remained a trusted, nonpartisan voice for Latinos. We serve the Hispanic community through our research, policy analysis, and state and national advocacy efforts, as well as in our program work in communities nationwide. And we partner with Affiliates across the country to serve millions of Latinos in the areas of civic engagement, civil rights and immigration, education, workforce and the economy, health, and housing.
Renato Rocha is an Economic Policy Analyst in UnidosUS' Office of Research, Advocacy, and Legislation. A Fulbright Scholar to Mexico, Renato earned a Master in Public Affairs from Princeton University's Woodrow Wilson School of Public and International Affairs, as well as a B.A. in Politics from Occidental College. He is the son and grandson of Mexican immigrants to the United States. He can be reached at rrocha@unidosus.org.
_______________________________________________________________________________________________________
The NiLP Report on Latino Policy & Politics
is an online information service provided by the National Institute for Latino Policy. For further information, visit www.latinopolicy. org. Send comments to editor@latinopolicy.org.